News and Events
News and Events
Five UCC and Tyndall research projects win TIDA funding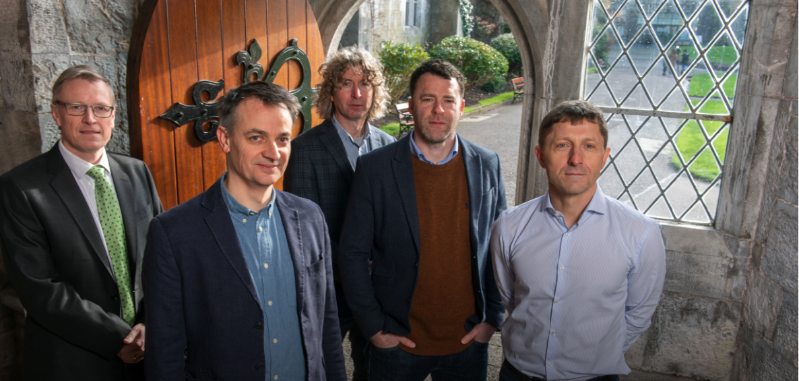 Five research projects at UCC and Tyndall have been awarded funding through Science Foundation Ireland's Technology Innovation Development Award (TIDA) programme to support their commercialisation for 12 months.
Minister for Business, Enterprise and Innovation, Heather Humphreys TD, and Minister for Training, Skills, Innovation, Research and Development, John Halligan TD, today announced €4.5 million in funding for 38 research projects; the awards will support 47 research positions in areas such as cancer research, preterm infant care, medical devices, agriculture, energy and food technologies.
SFI's TIDA programme provides project development funding and training in entrepreneurship skills to third-level researchers, enabling them to demonstrate the technical feasibility of an applied research project directed toward the development of technologies, products, processes or services that hold potential for further commercial development
The researchers will participate in the new SFI Spark Pre-Accelerator, an intensive five-day programme delivered by the DCU Ryan Academy for Entrepreneurs.
Minister for Business, Enterprise and Innovation, Heather Humphreys TD, said: "The programme is aligned with a number of key Government strategies including Innovation 2020, the National Policy Statement on Entrepreneurship in Ireland and Project Ireland 2040. It will develop important entrepreneurship skills and commercialisation capabilities, ensuring Ireland maintains its position as a leader in cutting-edge research."
The research projects supported by the SFI TIDA programmes will be funded through 12 research bodies: Trinity College Dublin (11), National University of Ireland Galway (5), University College Cork (4); University College Dublin (4); Dublin City University (3); Royal College of Surgeons in Ireland (3), University Limerick (2), National Institute for Bioprocessing Research and Training (2), Tyndall National Institute (1), National University of Ireland Maynooth (1), Dublin Institute of Technology (1) and Cork Institute of Technology (1).
UCC's Dr John O'Toole is developing a computer-based system that continuously monitors the brain health of preterm infants in intensive care, while UCC's Dr John Morrissey is researching new food technologies for sufferers of IBS and other disorders.
As part of his project, UCC's Professor Thomas Walther will develop small molecule drugs to be tested in clinical trials for the treatment of the life-threatening acute lung injury, with possible future applications in other diseases where dysfunction of the vessels is central to pathology, such as cerebral malaria or haemorrhagic fever.
UCC's Dr Gerard McGlacken is developing novel small molecule therapeutics targeting the ghrelin receptor to modulate appetite, and Tyndall's Professor Peter Parbrook is developing spectrally pure high-efficiency micro-Light Emitting Diodes (microLEDS) using nanostructured active regions.
Professor Mark Ferguson, Director General of Science Foundation Ireland and Chief Scientific Adviser to the Government of Ireland said a key objective of the programme is to increase the number and quality of discoveries that have strong economic impact potential, that can secure follow-on public or private investment.
"The TIDA programme plays a key role in this process by providing funding to develop technologies, as well as fostering entrepreneurship skills among our research community."
Full list of awards here.