Mumps
Mumps
Mumps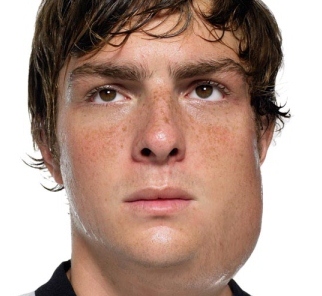 MUMPS
Unfortunately, probably due to the "MMR vaccine and Autism" scare in the mid 90's the uptake of MMR vaccine dropped to level that was inadequate to provide herd immunity, resulting in the re-emergence of Mumps in teenagers and young adults over the past 20 years.
Pre-COVID there was increased MUMPS activity on campuse, with a significant number of cases emerging here in UCC. You can see what Mumps can look like in an adult in an adult male in the photograph at the top of this page. To lessen the chances of this happening to you, or to make any episode that might emerge in you less severe, make sure you have had 2 doses of MMR in your lifetime.
A number of take home messages:
1. If you believe you might have MUMPS, see a health professional. Do not attend classes, lectures, tutorials or labs. You may infect a number of other people if you are infectious.
2. If you are confirmed as having MUMPS, remain away from campus and preferably remain isolated from others, for whatever period of time the healthcare professional has advised. You may need to advise close contacts that you have contracted Mumps, read the FAQs below for further information.
You are infectious usually from about four days before to five days after facial swelling (The parotid gland sits in front of the ear but when inflamed with Mumps it enlarges and causes a painful visible and palpable swelling in front and often behind the ear, and around the lower jaw bone). The parotid gland may swell on one or both sides of the face (see the photo at the top of this page for an example of marked one sided facial swelling due to Mumps infection). Individuals infected are advised not to attend for 5 days after the first noticed onset of the parotid gland swelling in view of the possibility of transmitting virus to non-immune individuals.
3. Ensure you have had 2 MMR doses in your lifetime. This is the most effective way to protect yourself. It is not 100% effective and you may still contract Mumps occasionally if you are fully vaccinated. The illness imay be milder in those who have been vaccinated. MMR vaccination is available in the Student Health Department Free of Charge. Walk in and ask.
4. If you have been in close contact (e.g. flat-mate or or shared a tutorial room) with someone who has had MUMPS, you can lessen the chances (or the severity) of contracting Mumps by getting an MMR vaccine (if you don't already have 2 doses of MMR), even after the contact has occurred. Student Health Department will provide this free of charge. Just tell our staff that you have been in contact with a case of MUMPs and that you need a 1st or 2nd dose of MMR vaccine.
Read the answers to some FAQs here: MUMPSFAQ and check out https://www.hpsc.ie/a-z/vaccinepreventable/mumps/factsheets/mumpsfaqsforthegeneralpublic/