Mumps and Flu
Mumps and Flu
Campuses as hotbeds of Infection?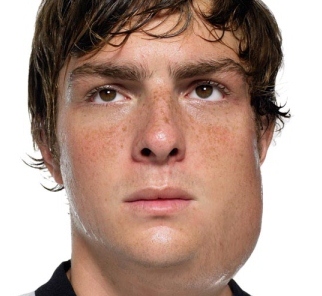 Just what makes a campus such a risky place, in terms of infectious diseases:
The characteristic feature of an infectious illness is that it is transmitted from a sufferer to someone else, another victim. The unique environment of a campus is perhaps the ideal hotbed for the incubation and transmission of infectious illnesses between sufferer and victim where we have:
Densely populated spaces, with many young people crowded together at close quarters for long periods
A diverse grouping of multiple ethnicities, with differing host infections and differing levels of immunities with differing vaccination programmes in different countries
Particular risk groups like Healthcare students and those students living in student residences
There are some protective factors in the campus setting however:
Healthy young individuals with often quite high vaccination rates
Potential for access to free MMR vaccine from on-site student health services
With all of this in mind, let us focus for a moment on the two infectious diseases that might well impact you this academic year, perhaps just as you prepare for an important exam, or to depart on that Erasmus trip; MUMPS and INFLUENZA.
MUMPS
Unfortunately, probably due to the "MMR vaccine and Autism" scare in the mid 90's the uptake of MMR vaccine dropped to level that was inadequate to provide herd immunity, resulting in the re-emergence of Mumps in teenagers and young adults over the past 15 years.
There is already signs of increased Mumps activity on campuses in Ireland this academic year, with a number of cases emerging here in UCC. You can see what Mumps can look like in an adult in an adult male in the photograph at the top of this page.
A number of take home messages:
1. If you believe you might have Mumps, see a health professional. Do not attend classes, lectures, tutorials or labs. You may infect a number of other people if you are infectious.
2. If you are confirmed as having Mumps, remain away from campus and preferably remain isolated from others, for whatever period of time the healthcare professional has advised. You may need to advise close contacts that you have contracted Mumps, read the FAQs below for further information.
You are infectious usually from about four days before to five days after facial swelling (The parotid gland sits in front of the ear but when inflamed with Mumps it enlarges and causes a painful visible and palpable swelling in front and often behind the ear, and around the lower jaw bone). The parotid gland may swell on one or both sides of the face (see the photo at the top of this page for an example of marked one sided facial swelling due to Mumps infection). Individuals infected are advised not to attend for 5 days after the first noticed onset of the parotid gland swelling in view of the possibility of transmitting virus to non-immune individuals.
3. Ensure you have had at least 2 MMR doses in your lifetime. This is the most effective way to protect yourself. It is not 100% effective and you may still contract Mumps occasionally if you are fully vaccinated. The illness is usually milder in those who have been vaccinated. MMR vaccination is available in the Student Health Department Free of Charge. Walk in and ask.
4. If you have been in close contact (e.g. flat-mate or or shared a tutorial room) with someone who has had Mumps, you can lessen the chances (or the severity) of contracting Mumps by getting an MMR vaccine, even after the contact has occurred. Student Health Department will provide this free of charge. Just tell our staff that you have been in contact with a case of MUMPs and that you need a MMR vaccine.
Read the answers to some FAQs here: MUMPSFAQ and check out https://www.hpsc.ie/a-z/vaccinepreventable/mumps/factsheets/mumpsfaqsforthegeneralpublic/
INFLUENZA
We may well have passed the peak of the 19-20 Influenza season, however Influenza virus remains in circulation in the community and a number of cases are expected to occur over the coming weeks and possibly months. That means there is still a risk and still time for you to protect yourself by availing of the influenza vaccine. The influenza vaccine is available in GP surgeries, some pharmacies and in most Student Health Departments. Watch our Facebook Pages for details of our Pop-up clinics on-campus.
Read more information at: https://www.hpsc.ie/a-z/respiratory/influenza/seasonalinfluenza/factsheets/
Flu Vaccination Programme 2019-20
The Student Health Department is providing 'Flu vaccine to any students in one of the at-risk groups*.
As well as clinical healthcare students who are in contact with patients and clients, the vaccine is free to the following at-risk categories:
*If you:
have one of these long term health conditions:

chronic heart disease (including a history of heart attack or unstable angina)
chronic liver disease
chronic renal failure
chronic respiratory disease, including chronic obstructive pulmonary disease (COPD), cystic fibrosis, moderate or severe asthma or bronchopulmonary dysplasia
chronic neurological disease including multiple sclerosis, hereditary and degenerative disorders of the central nervous system
diabetes mellitus
down syndrome
haemoglobinopathies
morbid obesity i.e. body mass index (BMI) over 40
immunosuppression due to disease or treatment (including treatment for cancer

work in healthcare
are a carer
are 65 years of age and over
are pregnant
live in a nursing home or other long-term care facility
in regular contact with pigs or poultry
Why not attend one of our pop-up clinics times/dates will be advertised on our Facebook Pages.
NOTE: You should not get the flu vaccine if you have had a severe allergic (anaphylaxis) reaction to a previous dose or any part of the vaccine.
Vaccination will re-scheduled if you have an acute illness with a temperature greater than 38°C