Smartcard Top-up
Smartcard Top-up
Smartcard Top-up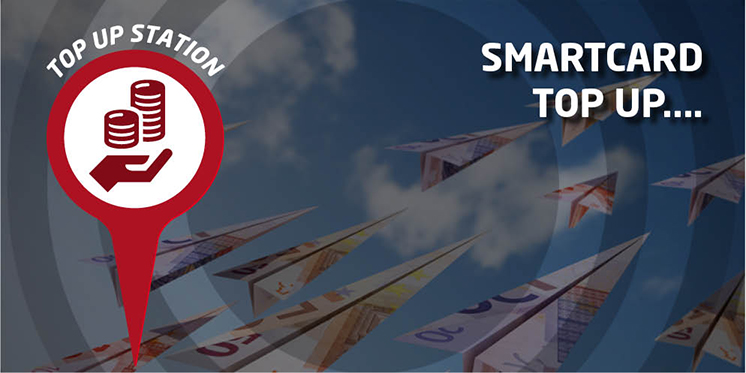 Smartcard Top-up methods
How do I top up my UCC ID Card?
1) Online Top-up:
There is access to the online **Smartcard web portal for Students and Staff through this section. This site will allow Cardholders to top-up and view balances and transactions online.
The top-up link is also available through the Student portal. Students must use their existing student log-on credentials to avail of this top-up facility.
Staff
can now log onto the Smartcard portal
(please note: A Central log on account is required)
. The log-on credentials are username (e-mail address) and password (E-mail password)
Please note: You cannot transfer money between these purses.
For Smartcard web portal top-up, please select the link above**
2) Cash Top-up:
There are 4 cash top-up facilities available on Campus - The Boole Library, Áras na Mac Léinn (Main foyer), Brookfield café and the Western Gateway building. Instructions are provided at these machines.
Only Note top-up is available at cash top-up machines (change is NOT given)
3) Smartphone Top-up:
Top-up is available on Smart phones by logging onto the Smartcard top-up portal. Or scan the QR Code available at top-up machines to bring you directly to the site.