What is Smartcard?
What is Smartcard?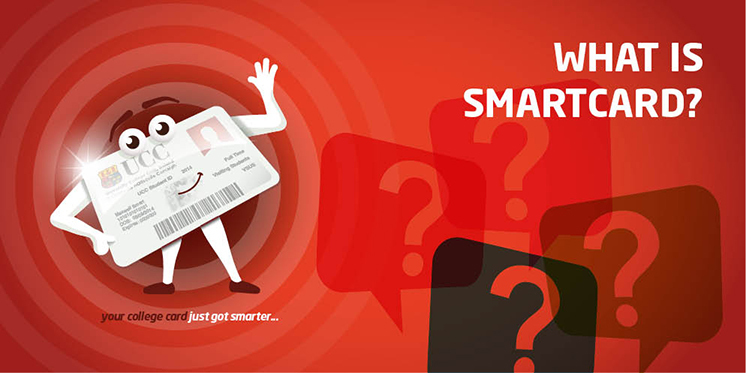 What is Smartcard?
UCC Smartcard is a payment service availabe to UCC Staff, UCC Students and External readers (Library members) through the University ID Card. This service allows for easy access to cashless payments across campus.

The Smartcard services available are printing, copying, payments at cafés, restaurants, shops, bars and vending machines.
Visitors can also avail of the Smartcard payment service with visitor cards which can be purchased at cash top-up machines.
The cash top-up machines are located at the following areas:
- Áras na Mac Léinn (Student Centre)
- Boole Library
- Brookfield café
- Western Gateway (Main Foyer)
The UCC Smartcard service greatly increases the functionality of UCC ID Cards – making them more than just access and ID Cards.