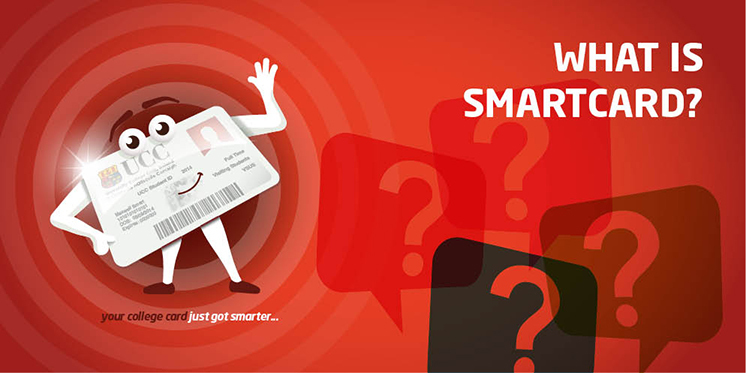 The UCC Smartcard services have been lauched since 2014. Smartcard services enhance the Student, Staff and wider UCC experience. Students and Staff can access a range of payment services using their current Student and Staff ID Cards.

The services available to Students and staff are printing, copying, payments at cafés, restaurants, shops, bars and vending machines.
Visitors can also avail of the Smartcard payment service via visitor cards which are available to purchase at cash top-up machines. This will make their visit to UCC a more enhancing and rewarding one.
The UCC Smartcard service greatly increases the functionality of UCC ID Cards – making them more than just access and ID Cards.