News
News
VMware Visit 25 February 2020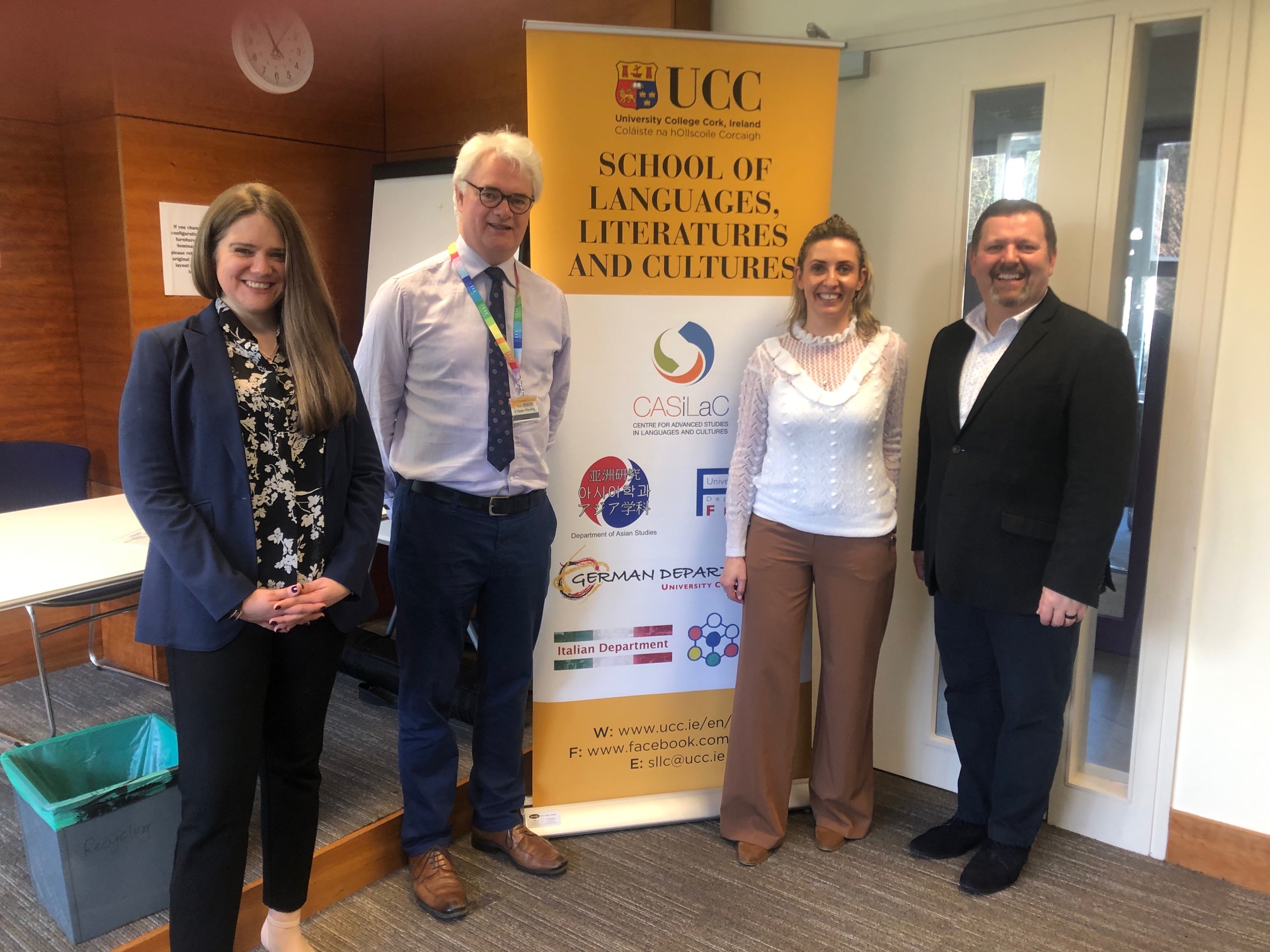 Graduate Guest Speaker and Graduate Opportunities Talk
On Tuesday 25th of February staff and students of the School of Languages, Literatures and Cultures attended a talk by Jessica Murphy, Senior Manager within the Global Order Management team of VMware.
Jessica completed a BA at UCC in 2004 (European Integration Studies with French and Spanish) and followed a career that brought her to UNESCO in Paris where she worked as a project evaluator for L'Organisation internationale pour les migrations. She undertook further training prior to taking up her current role (details here https://ie.linkedin.com/in/jessica-murphy-95823139). Jessica is a brilliant advocate for a humanities education and for languages in particular. We are delighted that Jessica spoke to language students in the School of Languages, Literatures and Cultures about her career path and the value of a humanities educations with languages to a career in the software and technology industry.
The talk was followed by a presentation from VMware on graduate employment opportunities within the industry.