News
News
This Dust of Words: Poetry and/as Translation; Susan Wicks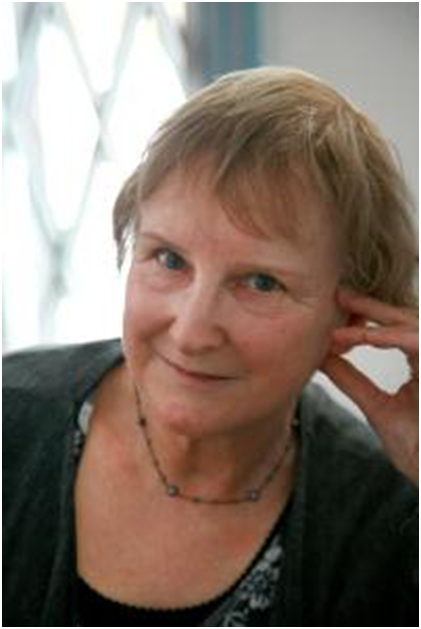 Translation Seminar with Susan Wicks - 4 p.m. Friday 30th October in ORB 1.24
No Drowning! – Translation Seminar with Susan Wicks
Translating a poem often feels like having a very small life- raft, with a crowd of worthy passengers all clamouring to be saved. This translation workshop will look at the special constraints and dilemmas attached to the translation of poetry - in particular the poems of the French poet Valérie Rouzeau - and suggest a way of approaching them. The activities will be 'hands-on' and open to everyone (knowledge of French is welcome but not essential).
Susan Wicks, poet and novelist, was born in Kent, England, in 1947. She read French at the universities of Hull and Sussex, and wrote a D.Phil. thesis on André Gide. She has lived and worked in France, Ireland and America and has taught at the University of Dijon, University College Dublin and the University of Kent. She is the author of six collections of poetry including House of Tongues (2011), Singing Underwater (1992), which won the Aldeburgh Poetry Festival Prize, and The Clever Daughter (1996), which was short-listed for both the T.S.Eliot and Forward Prizes. She was one of the Poetry Society's 'New Generation Poets' in 1994. She is also the author of a short experimental memoir, Driving My Father (1995), and three novels, the most recent of which, A Place to Stop, came out in 2012.
Cold Spring in Winter (2010), her translation of Valerie Rouzeau's first major collection, Pas Revoir, was short-listed both for the Oxford-Weidenfeld Prize for Literary Translation and the International Griffin Prize for Poetry, and won that year's Scott Moncrieff Prize for Translation into French. A second book of Rouzeau translations, Talking Vrouz (2013), won that year's Oxford-Weidenfeld Prize.
A pamphlet collaboration with artist Elizabeth Clayman, Lace, is forthcoming from Stonewood Press in November 2015, and a new full collection, The Months, from Bloodaxe in June 2016.
See https://thisdustofwords.wordpress.com for further details. This Dust of Words: Poetry and/as Translation is generously sponsored by the College of Arts, Celtic Studies and Social Sciences, UCC. All Welcome.