News
News
This Dust of Words: Poetry and/as Translation: Jamie McKendrick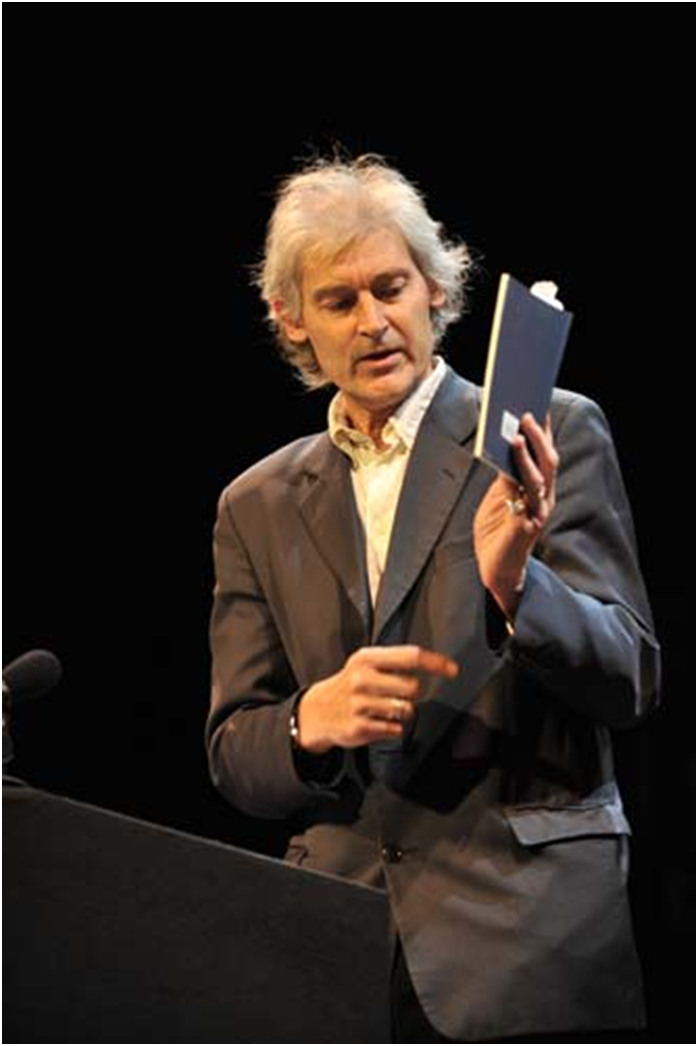 Poetry Translation Seminar with Jamie McKendrick 3 p.m. Friday 6th November 2015 ORB 1.24
Jamie McKendrick was born in Liverpool in 1955, and lives in Oxford, where he teaches part-time and reviews poetry and the visual arts for a number of newspapers and magazines. He is the author of six collections of poetry: The Sirocco Room (1991); The Kiosk on the Brink (1993), winner of the Southern Arts Literature Award and selected for the New Generation Poets promotion; The Marble Fly (1997), winner of the Forward Poetry Prize and a Poetry Book Society Choice; Ink Stone (2003), shortlisted for the 2003 T. S. Eliot Prize and the 2003 Whitbread Poetry Award; Crocodiles & Obelisks (2007), shortlisted for the 2008 Forward Poetry Prize; and Out There (2012), winner of the Hawthornden Prize. His selected poems Sky Nails was published by Faber in 2000, and translated volumes of his poems have been published in Holland and Italy. McKendrick is editor of the Faber Book of 20th-century Italian Poems (2004); his translations from Italian include two novels and forthcoming short stories by Giorgio Bassani and a verse play by Pier Paolo Pasolini. His translation of Valerio Magrelli's The Embrace: Selected Poems (published in a U.S. bilingual edition as Vanishing Points) won the 2010 John Florio Prize for Italian Translation and the 2010 Oxford-Weidenfeld Translation Prize. Archipelago, his translation of a selection from the poetry of Antonella Anedda, was published by Bloodaxe Books in 2014.
See https://thisdustofwords.wordpress.com for further details.
This Dust of Words: Poetry and/as Translation is generously sponsored by the College of Arts, Celtic Studies and Social Sciences, UCC.