News
News
Public reading of Dante's poem Purgatorio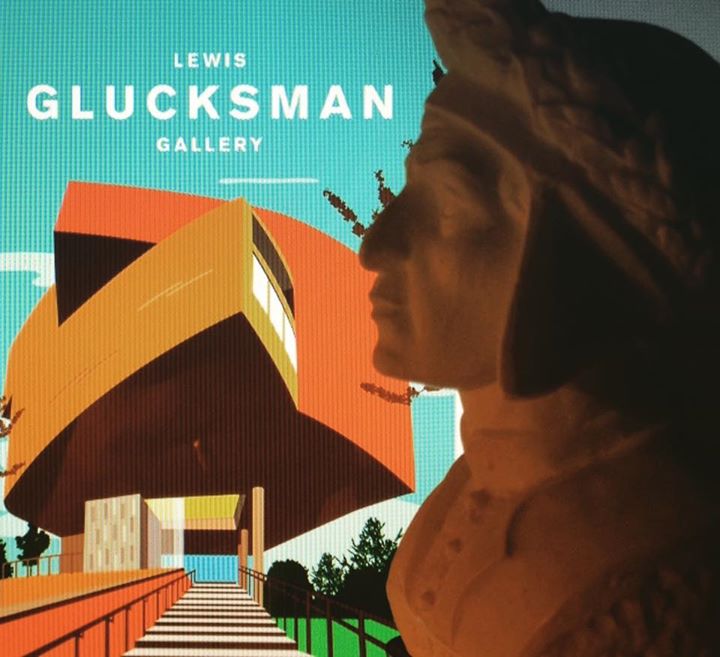 A reading of Dante's poem Purgatorio in 10 different languages will be held on Friday 4th December 2015 in the Glucksman Gallery, UCC
You are invited to a very special once-off event in the Glucksman Gallery on Friday 4 December from 11am. We are celebrating the 750th anniversary of the birth of Dante Alighieri and to mark the event UCC has teamed up with the Italian Cultural Institute and Trinity College Dublin to host public readings of the entire Divine Comedy. The whole event comes under the title of Ad Astra per Aspera.
Last Saturday in the National Gallery of Ireland the Infernowas read with President Michael D. Higgins starting us off with a tremendous reading of Canto I in Irish (for a write up of the event in the Irish Times see: http://www.irishtimes.com/culture/dante-s-inferno-runs-circles-round-hellish-weather-1.2448185), followed by 33 other readers in a variety of languages. (ARENA [RTE One Arts show] broadcast their 15-minute slot on the Dantefest yesterday evening; it can be podcast: the slot starts at 31.05.)
Now it is the turn of Cork, and UCC in particular, to host the second part of Dante's poem the Purgatorio. And what better place to stand in for Dante's purgatorial mountain than the Glucksman Gallery.
Starting in the River Room at 11am we will slowly be making our way up through the gallery through the course of the day to finish off hopefully with a view of the stars and the Heavens above as Dante's poem relates. The whole event will finish just before 5pm. To help you on the journey mince pies and biscuits will be provided.
For the reading we have assembled a fantastic line-up of students, academics and poets and the poem will be read in 10 different languages. At all times there will be screens projecting Dante's original Italian and also English.
All welcome. Please drop by at any time during the day and support your colleagues and friends.
Here is the list of Readers of Purgatorio and the languages being read
11am-12pm
Canto I: Freyja Quigley/ Michael Kenneally/ Sean Murphy (Italian)
Canto II: Tom Birkett (English)
Canto III: Gabriella Caponi (Italian)
Canto IV: Renata Sperandio – Director of Italian Cultural Institute (Italian)
Canto V: Carolina Costamagna (Italian)
Canto VI: Silvia Ross (Italian)
12-1pm
Canto VII: Alex Davis (English)
Canto VIII: Aidan Doyle (Irish)
Canto IX: Michele Ronchi Stefanati (Italian)
Canto X: Mark Chu (Italian)
Canto XI: Laura Ginevra (Italian)
1-2pm
Canto XII: Laura Linares (Galician)
Canto XIII: Stephen Boyd (Catalan)
Canto XIV: Sylvie Campion (French)
Canto XV: Manfred Schewe (German)
Canto XVI: Donald O'Driscoll (Italian)
Canto XVII: Nuala Finnegan (Spanish)
Canto XVIII: Thomas McCarthy (English)
2-3pm
Canto XIX: Sofia Da Silva Mendes (Portuguese)
Canto XX: Matthew Geden (English)
Canto XXI: Corinna Salvadori Lonergan (Italian)
Canto XXII: Jason Harris (Latin)
Canto XXIII: William Wall (English)
3-4pm
Canto XXIV: Pat Cotter (English)
Canto XXV: John Mee (English)
Canto XXVI: Martín Veiga (Galician)
Canto XXVII: Cormac Ó Cuilleanáin (Italian)
Canto XXVIII: Graham Allen (English)
Canto XXIX: Emma Nic Carthaigh (Irish)
4-5pm
Canto XXX: Catherine O'Brien (Italian)
Canto XXXI: Marcella Natale (Italian)
Canto XXXII: Leanne O'Sullivan (English)
Canto XXXIII: Daragh O'Connell (Italian)