News
News
National Forum Seminar 29th April 2022 from 10am to 12.30pm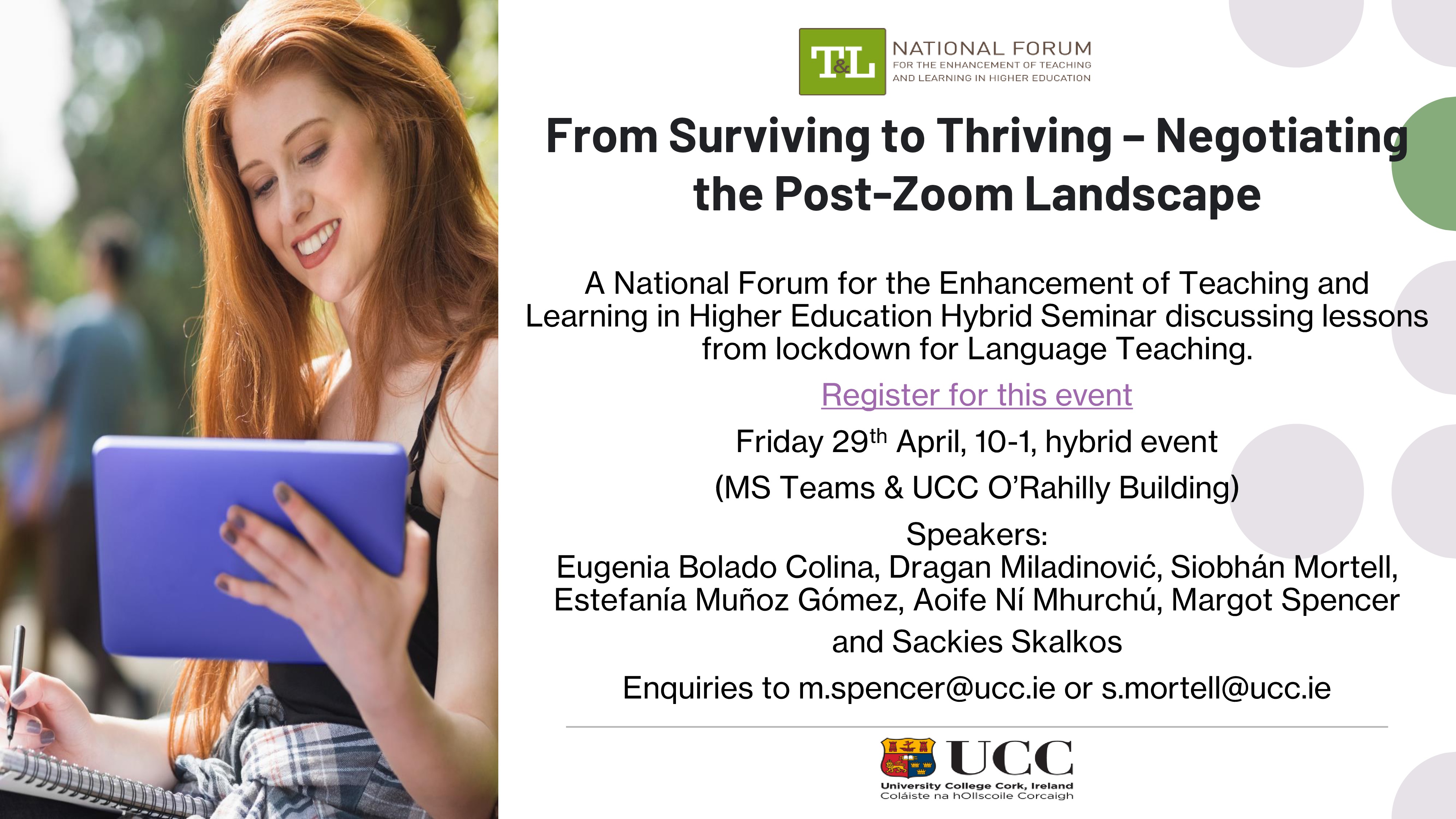 A National Forum for the Enhancement of Teaching and Learning in HE Hybrid Seminar will be held on April 29th, 2022, from 10am to 12.30pm
The session, From Surviving to Thriving - Negotiating the Post-Zoom Landscape, will focus on lessons from lockdown for Language Teaching.
Click here to listen to the recording.

National Forum Seminar Series - From Surviving to Thriving by Siobhan Mortell (UCC), Margot Spencer (UCC) is licensed under a Creative Commons Attribution 4.0 International License.
This project was funded by the National Forum for the Enhancement of Teaching and Learning in Higher Education under the Teaching and Learning Enhancement Fund.