News
News
MA Graduation Ceremony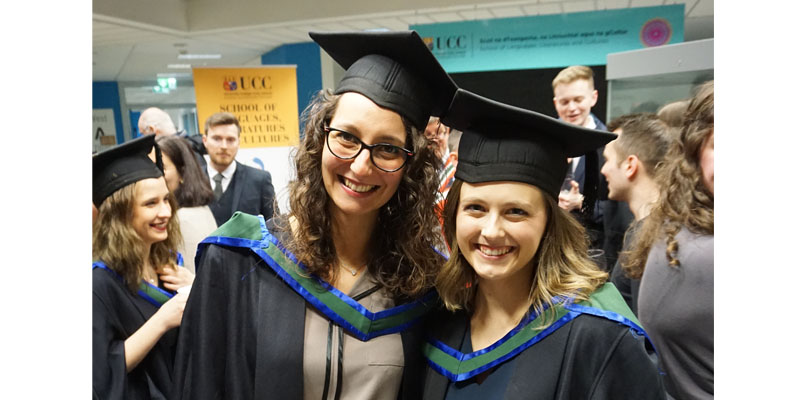 Celebrating with students who graduated with MA Degrees in the School.
On Thursday the 20th of February the School of Languages, Literatures and Cultures hosted a reception for students who graduated from the MA in Asian Studies, MA in Teaching Chinese to Speakers of Other Languages (MATCSOL), MA in Applied Linguistics, MA in Languages and Cultures and the MA in Translation Studies. Students were present with family, friends and members of staff.
We wish all of our graduates every success as they advance into the future.