News
News
CASiLaC Inaugural Lecture Series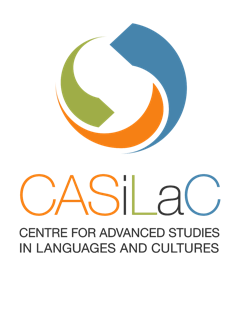 Professor Daniela Berghahn will deliver a lecture on Migrant and Diasporic Cinema in Contemporary Europe: The Evolution of a Research Project at 17.00 on March 26 in the CACSSS Seminar Room G. 27, O'Rahilly Building, UCC


In her presentation, Daniela Berghahn, who was Principal Investigator of the international research network 'Migrant and Diasporic Cinema in Contemporary Europe' will discuss the evolution of this project, the knowledge exchange and impact it generated and how it led to future opportunities for research funding.
Migrant and Diasporic Cinema (www.migrantcinema.net) was funded under the AHRC Strategic Programme Diasporas, Migration & Identities (http://www.diasporas.ac.uk). It brought together an international team of researchers who, in consultation with filmmakers, representatives from the film and media industry and the cultural sector, explored the evolution of migrant and diasporic cinemas in contemporary Europe over the past thirty years. The Network examined how films of migrant and diasporic filmmakers have redefined our understanding of European identity/ies as constructed and narrated in European national cinemas.
The Network's research has enhanced awareness of diasporic filmmaking amongst industry stakeholders and the cinema-going public and shaped cultural life. It has also led to the foundation of an audio-visual development programme, BABYLON (http://www.babylon-film.eu) , which has, in turn, supported film projects of ethnic minority filmmakers with a migratory background. Since 2007 BABYLON provided workshop-based training for over one hundred filmmakers. Eight BABYLON alumni have succeeded in getting their films into production and theatrical distribution in the UK, continental Europe and further afield as well as winning awards on the international festival circuit. The Department of Media Arts, where Berghahn works, used the Migrant and Diasporic Cinema Network and the BABYLON initiative as one of their impact case studies in the REF2014
Network members have subsequently won Arts and Humanities Research Council funding for related projects, including Berghahn's 'The Diasporic Family in Cinema' (www.farflungfamilies.net) and Sarita Malik 'Diasporic Film in Communities' and 'Community Filmmaking and Cultural Diversity' http://www.communityfilmmaking.com/. They have also received invitations to contribute to public symposia and TV programmes on related issues, notably by the German TV station WDR and by the European Cultural Foundation's project 'Remapping Europe – a Remix Project' (http://www.docnextnetwork.org) .This project, which involved media-makers, political activists, and academics, culminated in a three-day event in Seville in 2014 and examined how migrants in Europe are imagined in the media and in public debate.
This event is supported by the UCC Strategic Research Fund