News
News
UCC Alumni Award for Biofuel Pioneer Professor Martin Tangney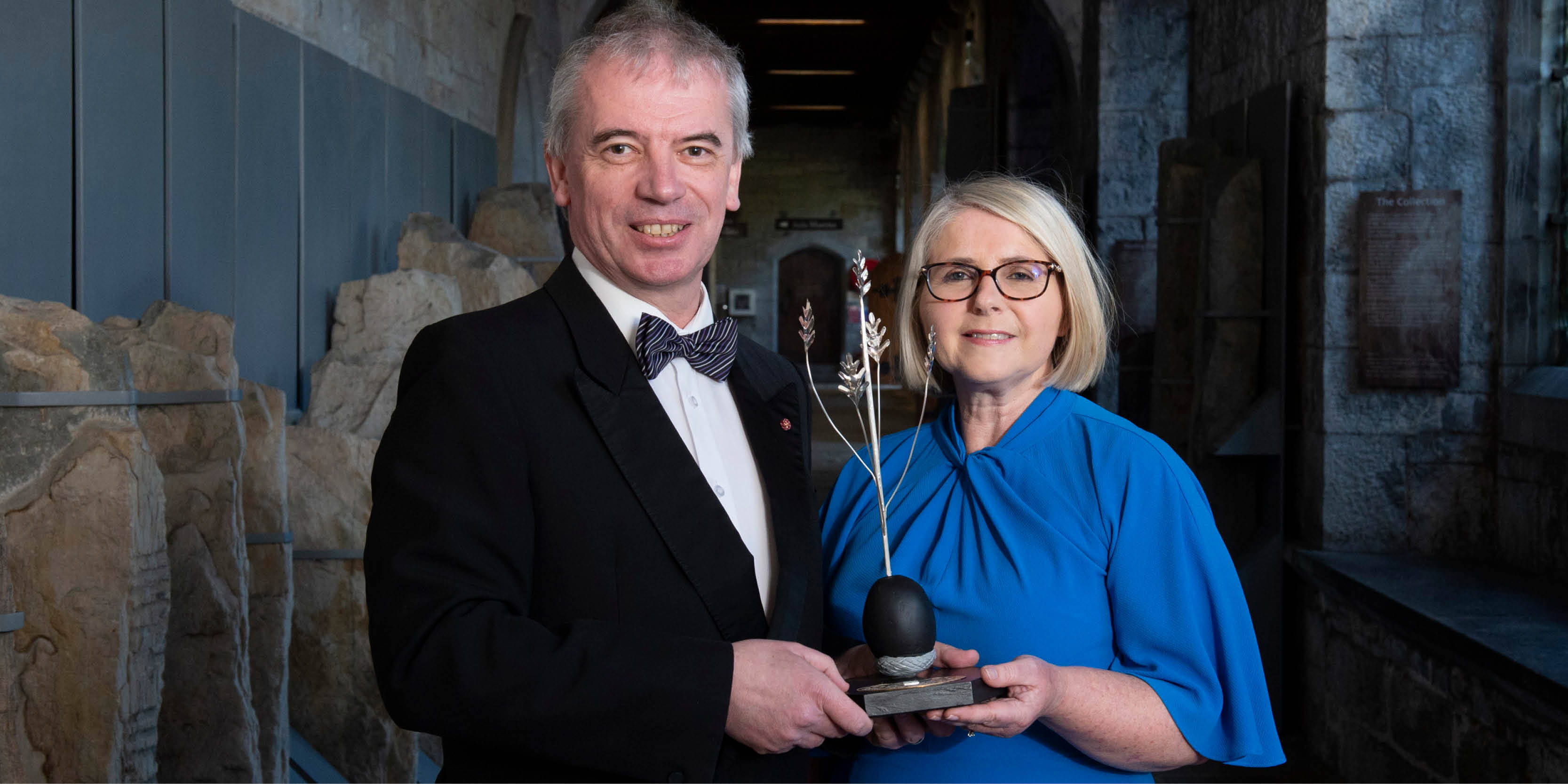 Congratulations to UCC Microbiology graduate Professor Martin Tangney who was one of the trailblazing alumni recently honoured with a UCC Alumni Achievement Award. These awards are one of the highest accolades given by the university.
An award-winning inventor, Professor Martin Tangney OBE is a key international figure in the low carbon sector, informing policy debate around the world. In 2007, he established the UK's first research centre dedicated to the development of sustainable biofuel and has since made history by powering the world´s first ever car fuelled with biobutanol, a sustainable biofuel derived from the by-products of whiskey.
Professor Tangney commented:
"It is a tremendous honour to receive this recognition from my alma mater. Studying at UCC helped to shape my life in many ways, and my degree course opened my eyes to the wonders of bacteria and how we can utilise them commercially".
His innovation has been applauded by NGOs, industry leaders and international government leaders alike and he has focused worldwide media attention on to low carbon innovation in Scotland. Amongst his other awards and recognition, he was named the Scottish Enterprise Life Sciences Entrepreneur of the Year and was recognised at the EU Parliament for founding the Most Innovative Biotech SME in Europe.
In recognition of his services to engineering and energy industries, he was awarded an honorary Officer of the Most Excellent Order of the British Empire (OBE) by the Queen, in the 2018 New Year's honours list. Professor Tangney graduated from UCC with a BSc Microbiology in 1986.