Janssen Strategic Science & Technical Operations Work Placement and Education Awards
Janssen Strategic Science & Technical Operations Work Placement and Education Awards
At a glance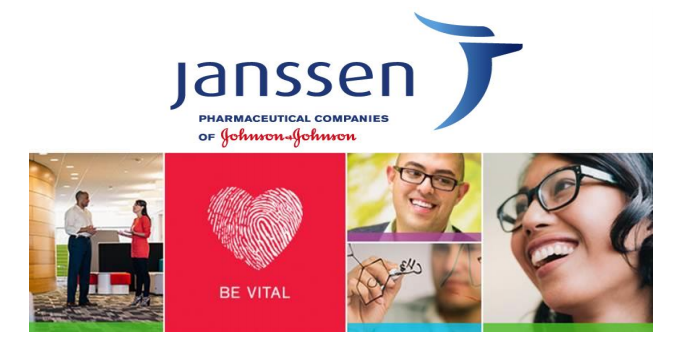 Value:

Paid placement during summer 2022 (particulars below)
Bursary to the value of €3,000

You must be a third year student of BSc Biochemistry or Microbiology in UCC to be eligible for this award and bursary
Questions about this award can be directed to sefs-support@ucc.ie
The College of Science Engineering and Food Science is delighted to announce the second UCC Janssen Strategic Science & Technical Operations Work Placement and Education Awards for third year students studying Biochemistry or Microbiology.
This award will offer one student the opportunity of a paid summer placement in Janssen, Cork and another student a bursary of €3,000.
These awards are offered in conjunction with Janssen (companies of Johnson and Johnson), Cork, Ireland.
Student Role: Student Placement in the Biologics Clinical Planning & Operations (BCPO)Team
Location: Janssen Sciences Ireland UC, Ringaskiddy, Co. Cork, Ireland
Reports to: Senior MAKE Supply Integrator
The (BCPO) team form part of the Strategic Sciences and Technical Operations (SS&TO) organisation within Janssen R&D. It is a global team who manage the sourcing, scheduling, manufacturing execution and delivery of a clinical portfolio at the early development stage, utilising a network of internal sites and CMO's. The Cork-based team manage the Drug Substance (DS) material that is manufactured in the Ringaskiddy and Leiden (in the Netherlands) clinical suites, and at various CMO's located globally.
Company Introduction
Janssen Sciences Ireland UC (JSI), previously Janssen Biologics, is part of the Johnson & Johnson family of companies, the world's most comprehensive and broadly-based manufacturer of healthcare products and related services. Our site in Ringaskiddy was established in 2005 on a 100-acre site with an investment of €500 million. We manufacture a range of biopharmaceutical products indicated for the treatment of conditions that include rheumatoid arthritis, psoriasis, and cancer. The Clinical Supply Chain (CSC) Biologics group manages the sourcing, scheduling, manufacturing execution and delivery of clinical supplies from early development using a network on internal plants and CMO's
Description of the Role:
We have an exciting opportunity for a student to join our BCPO Team in Cork. The candidate will support ongoing SSTO activities/projects for the duration of the placement. Opportunities may be afforded to support Process improvement projects which are often directly linked to the group priorities. This may involve forming part of a project team and being responsible for tasks assigned to them by the project leader.
Focus and Scope:
Partner with BCPO/SS&TO and JSI Colleagues to ensure on-time end to end supply chain delivery.
Partner with the local and global planning organization in the planning of production schedules and capacity of the network.
Participate in cross functional meetings and projects as required.
Critical Experiences Required:
Microbiology or Biochemistry taken at an undergraduate level
Excellent communication skills, both oral and written
Ability to work well in a team environment, strong collaboration skills and flexibility
Excellent interpersonal skills with the ability to adapt to rapid changes in project priorities and requirements.
Ability to work as part of a team or work under own initiative as required.
Critical Competencies:
Collaboration and Teaming
Integrity and Credo Based Actions
Results and Performance Driven
What you will Gain:
The opportunity to work cross functionally with a broad range of disciplines and departments across the BCPO and SSTO networks.
Broad understanding of how the supply chain forms an integral part of the business.
Ability to work in a highly driven and motivated team environment of professionals with diverse skills and competencies spanning business and technical areas.
Gain insight and understanding into the manufacturing processes within JSI.
Eligibility
Applications are open to third year students in Biochemistry or Microbiology.
Applications now open until 21st January 2022
2021 - 22 SSTO Application Form
To find out more please visit: https://www.ucc.ie/en/sefs/about/scholarshipsandprizes/janssenssto/