BSc in Rural Development Level 2
BSc in Rural Development Level 2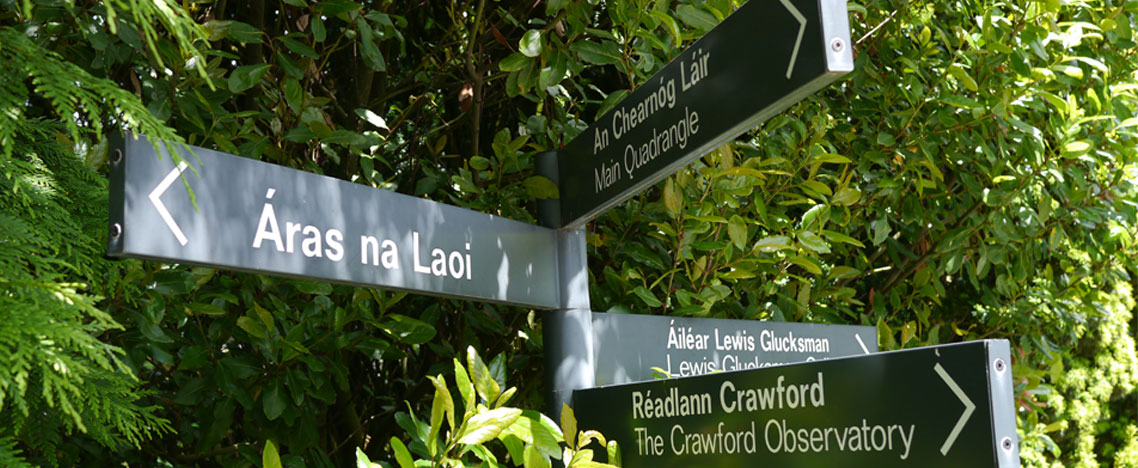 Rural Research Methods - 10 Credits
In this module you will learn about the role and principles of research in rural development, the difference between quantitative and qualitative research and secondary and primary data in research.
You will study a variety of research methods and techniques and learn how to: write research proposals for given rural development contexts (needs analysis, monitoring and evaluation), write a research report, present research findings to diverse audiences and how to critically analyse research reports and papers.
Integrated Rural Development - Policy & Practice - 10 Credits
Integrated rural development is a holistic approach to development in that it is an approach that aims at addressing all the needs of an area. In this module you will study the practice of integrated rural development(IRD) with reference to Irish and European policy & practice. You will study the emergence of the IRD approach to local rural development at a national and European level and discuss the current policy issues of IRD strategies.
Rural Enterprise - 10 Credits
In this module you will learn about why and how enterprises develop in response to market demand, developing your understanding of the concepts of entrepreneurship and innovation and the social, economic and political factors that impact them. You will read about the reasons why governments and enterprise supporting agencies intervene to develop and support rural enterprises. You will study national and international enterprise and innovation policies in their historic context and their impact on rural enterprises and examine the role of statutory and non-statutory agencies at the national and international level in supporting small and medium businesses in rural Ireland.
Integrated Rural Community Planning - 10 Credits
Building on the skills and knowledge you have acquired in a previous module on integrated rural development, this module will give you the opportunity to explore the process, procedures and requirements for effective rural area planning. You will learn about the practice of area planning in rural areas and study the role of the range of stakeholders involved in integrated planning for rural areas.
You will develop your knowledge to the extent that you will be able to debate a holistic planning approach incorporating social, economic, cultural and environmental aspects of sustainable rural planning and develop the skills to manage a community driven integrated rural community planning process.
Professional Placement - 10 Credits
Work experience placements may include a rural development organisation with which you are currently employed or you are involved with on a voluntary capacity. It may also be a specific project or piece of research you wish to work on in your local area. Over this placement you will develop a portfolio of professional practice skills which will put into practice the skills and knowledge you have acquired to date in your studies.
Rural Tourism - 10 Credits
In this module you will look at the role of the tourism sector as part of the wider economy, examining the evolution of tourism policy in Ireland. You will investigate the different sources of rural tourism (cultural, heritage, eco-tourism, marine, food, etc.), studying the direct, indirect and induced effects of tourism on a local rural economy and outline the methods to measuring the local economic impact of tourism.
You will learn about the elements of sustainable rural tourism development and how it can be implemented and evaluate national and international case studies of successful rural tourism and their applicability to Irish rural communities.
Community & Co-operative ownership of Renewable Energy - 10 Credits
In this module you will learn about the key technologies that generate renewable energy - wind, wave, biomass and bioenergy (anaerobic digestion and PVO and Alcohol based transport fuels) and look at the issues and constraints in applying these technologies and the value of collective ownership models.
You will study the benefits of employing renewable energy technologies in rural areas andlearn about some of the main policy instruments to support renewable energy development.
Social Economy - 10 Credits
In this module you will learn about the concept of the social economy and its potential for rural development. You will study the policy environment of the social economy in general and social enterprises in particular, examining the role of the social economy as a strategy for local rural based social and economic development.
You will read about the survival strategies of rural based social enterprises through case study analysis and learn how to evaluate and illustrate the impact of rural based social economy initiatives through specific case study material.