News
News
US-Ireland Research Programme celebrates 17 years with landmark €21 million investment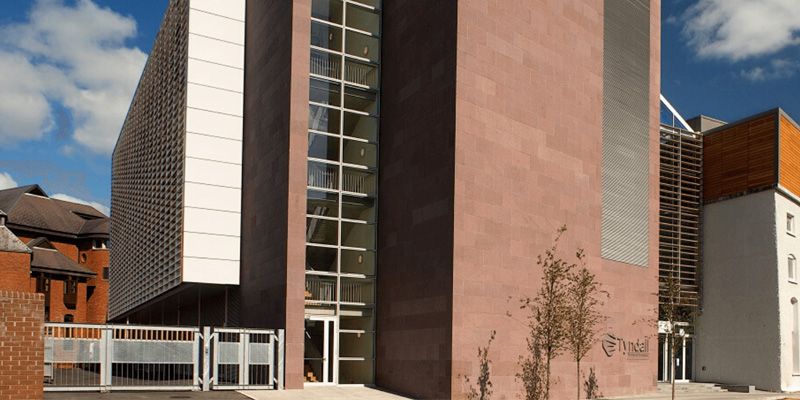 A joint investment of approx. €21 million has been announced through a tripartite research and development (R&D) partnership between the United States of America (USA), Republic of Ireland (RoI) and Northern Ireland (NI), marking the highest number of annual awards ever made through the programme, which came about as a result of the Good Friday Agreement.
Under the Programme, which celebrates its 17th year in operation, 12 awards have been announced spanning 27 research institutions and supporting more than 35 research positions in the Republic of Ireland, and over 25 research positions in Northern Ireland, for three to five years. The funded projects include research in the areas of energy storage and conversion, wearable health diagnostics, 5G/6G communications and quantum networks.
The Programme is supported by Science Foundation Ireland (SFI) and the Health Research Board (HRB) in the Republic of Ireland; the National Science Foundation (NSF) and National Institutes of Health (NIH) in the USA; and the Department for the Economy (DfE) and the Health & Social Care R&D Division in Northern Ireland.
Prof Philip Nolan, Director General of Science Foundation Ireland welcomed the announcement, saying: "The growth of the US-Ireland R&D Partnership Programme since its inception, highlights the significant value of our international collaborations. I am particularly pleased to see the evolution of a number of the groups that have now won multiple US-Ireland awards. I am delighted to congratulate the award recipients and their collaborators on their work which spans both fundamental and applied research and has the potential to greatly benefit our collective societies and economies."
Director of the U.S. National Science Foundation, Dr Sethuraman Panchanathan, said: "The U.S.-Ireland R&D Partnership program plays an important role in pushing the boundaries of frontier research beyond any borders. This unique research partnership model aims to generate, at speed and scale, valuable discoveries and innovations which are transferable to the marketplace or will lead to enhancements in health, climate resilience and telecommunications to improve our world. I congratulate the awardees and look forward to seeing how their outcomes contribute to successfully addressing global challenges,"
Mark Lee, Interim Director of Higher Education at Northern Ireland's Department for the Economy, said: "International research partnerships have a key role to play in driving forward Northern Ireland's vision for a '10x Economy' to deliver economic prosperity and a better quality of life for all our people. The US-Ireland R&D Partnership, as a flagship trans-Atlantic initiative, is playing a crucial role in the delivery of this vision, supporting Northern Ireland-based researchers to make a global impact through the development of new and ground-breaking technologies that can benefit all right across society."
Tyndall's Dr Karim Cherkaoui has secured over €450k to lead a three-year collaborative project with Queen's University Belfast and University of Texas at Dallas titled 'Ga2O3 Understanding Growth Interfaces and Defects to enable next generation Electronics (GUIDE)' which willl explore scientific and technological questions, relevant to a wide range of potential applications. The project will investigate the fundamental properties of different forms of Ga2O3 spanning from amorphous structure to the crystalline beta-phase, relevant to applications such as efficient, cost-effective power electronics or added functions above existing integrated circuits.
Tyndall's Prof Peter O'Brien and Prof Holger Claussen will partner with Trinity College Dublin on a €900k project titled 'Convergent Quantum REsearchAlliance in Telecommunications (CoQREATE)' which will address key questions of how to realize telecommunication systems that support the coexistence of quantum and classical signals, the architecture of classical control systems to manage quantum networks, and applications that exploit the combined power of quantum and classical networks.
In total, there are 27 collaborating institutions across the island of Ireland and the USA.
For more information on the programme and full list of awards, click here.