News
News
UCC awards its first Commercialization Impact Award to the team behind Oculus Ireland technology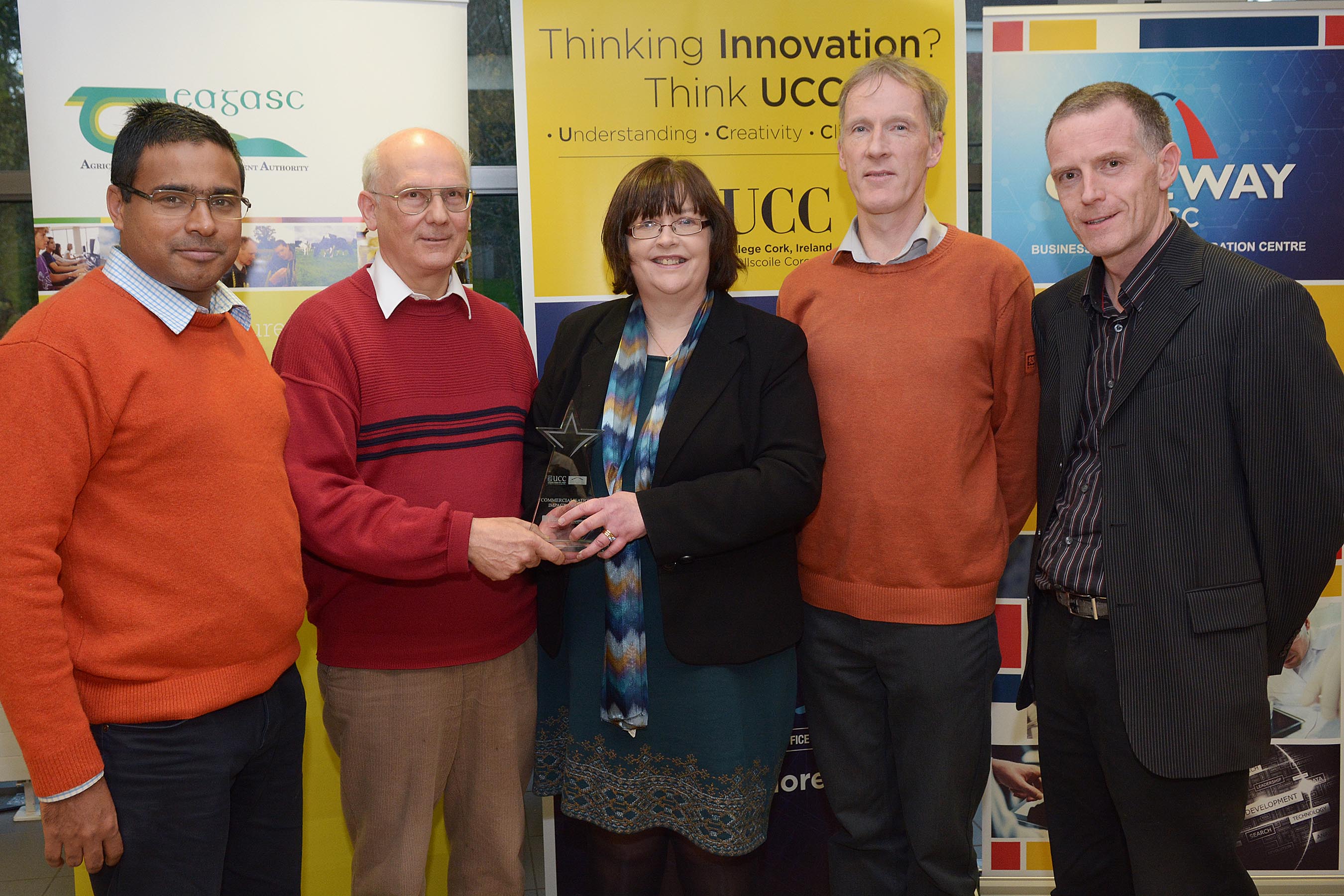 UCC awards its first Commercialization Impact Award to the team behind Oculus Ireland technology.
This awards celebrates those research teams whose innovations have had a significant impact on society and the economy after commercialization. The recipients were Brian Corbett, Pleun Maaskant and Mahbub Akhter. This award recognises the research and innovation effort of the team behind the creation of Tyndall start-up InfiniLED in 2011, and the Impact Award was presented to mark the acquisition of by Oculus (owned by Facebook) earlier this year http://www.irishtimes.com/business/technology/oculus-acquires-cork-based-infiniled-1.2829574.
The technology provides low power display technology useful for mobile display screen such as those used in Virtual Reality headsets. The award was presented by the Vice-President for Research & Innovation, Profesor Anita Maguire at the UCC technology transfer annual awards event in UCC.