News
News
EIC Funding Success for IPIC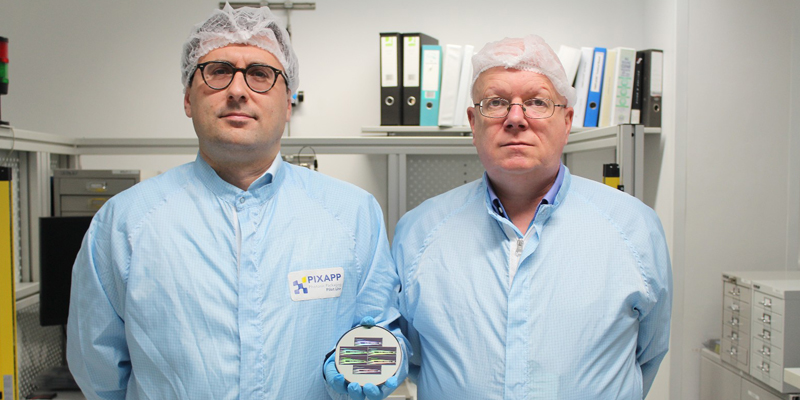 IPIC, the SFI Centre for Photonics and co-hosted at Tyndall National Institute, is pleased to announce the participation of its researchers in a newly started Horizon Europe project which was recently awarded within the framework of the EIC (European Innovation Council) Pathfinder instrument.
The NEUROPIC project, "Nano-electro-optomechanical programmable integrated circuits", unites some of the world's leading researchers and companies in nanotechnology, photonics, advanced manufacturing and complex systems in a risky and highly interdisciplinary research project with the ambition of founding a new paradigm of programmable silicon photonics.
The NEUROPIC project with Tyndall lead Dr Padraic Morrissey from the Photonics Packaging group will design, build, measure and explore a novel programmable photonic chip architecture with a potentially transformational impact on photonics for data centres, autonomous vehicles and quantum information processors. The project will explore and pioneer the programmability of large-scale photonic circuits using nanoelectromechanical technologies, which benefit from ultralow power consumption, compact footprint, and potentially faster operation than currently existing approaches.
The main objectives range from sustainable and high-performance silicon nanomachining over establishing a scalable platform for ultralow-power nanoelectromechanical programmable silicon photonics to massively parallel optical interconnects. The ultimate goal is to use the network of independent and fully controllable nodes for neuromorphic computing to quantify the role of complexity for artificial intelligence. Tyndall's main role is primarily in the work related to the manufacturing, assembly and foundry technologies for next-generation parallel optical links to PICs (Programmable Integrated Circuits).
Dr Morrissey commented "One of the main [MO1] tasks that we will be working on is developing packaging technologies for a large-scale programmable photonic circuit prototype with parallel integration of 1000s of electrical links and in collaboration with other partners, the first proof-of-principle tests for epoxy-free fibre- and micro-optics integration will be performed."
Martin O'Connell, Head of EU Programmes in IPIC, welcomed the award stating "NEUROPIC is designed to address the fundamental scientific and technological questions of today whose answers hold potential for very large commercial impact in the future. The fact that the consortium scored top marks in its evaluation reinforces that fact and I look forward to hearing of the outcomes of NEUROPIC."
NEUROPIC is coordinated by The Material Science Institute (ICMM) of the Spanish National Research Council (CSIC) in Madrid in collaboration with DTU (DK), Beamfox (DK), Ficontec (DE) and Catalan Institute of Nanoscience and Nanotechnology (ES) runs from March 2023 to February 2026.
NEUORPIC are projects funded by Horizon Europe the European Union Framework Programme for Research and Innovation under grant agreement nos. 101098961