DPR News
DPR News
The ASK UCC website officially launched!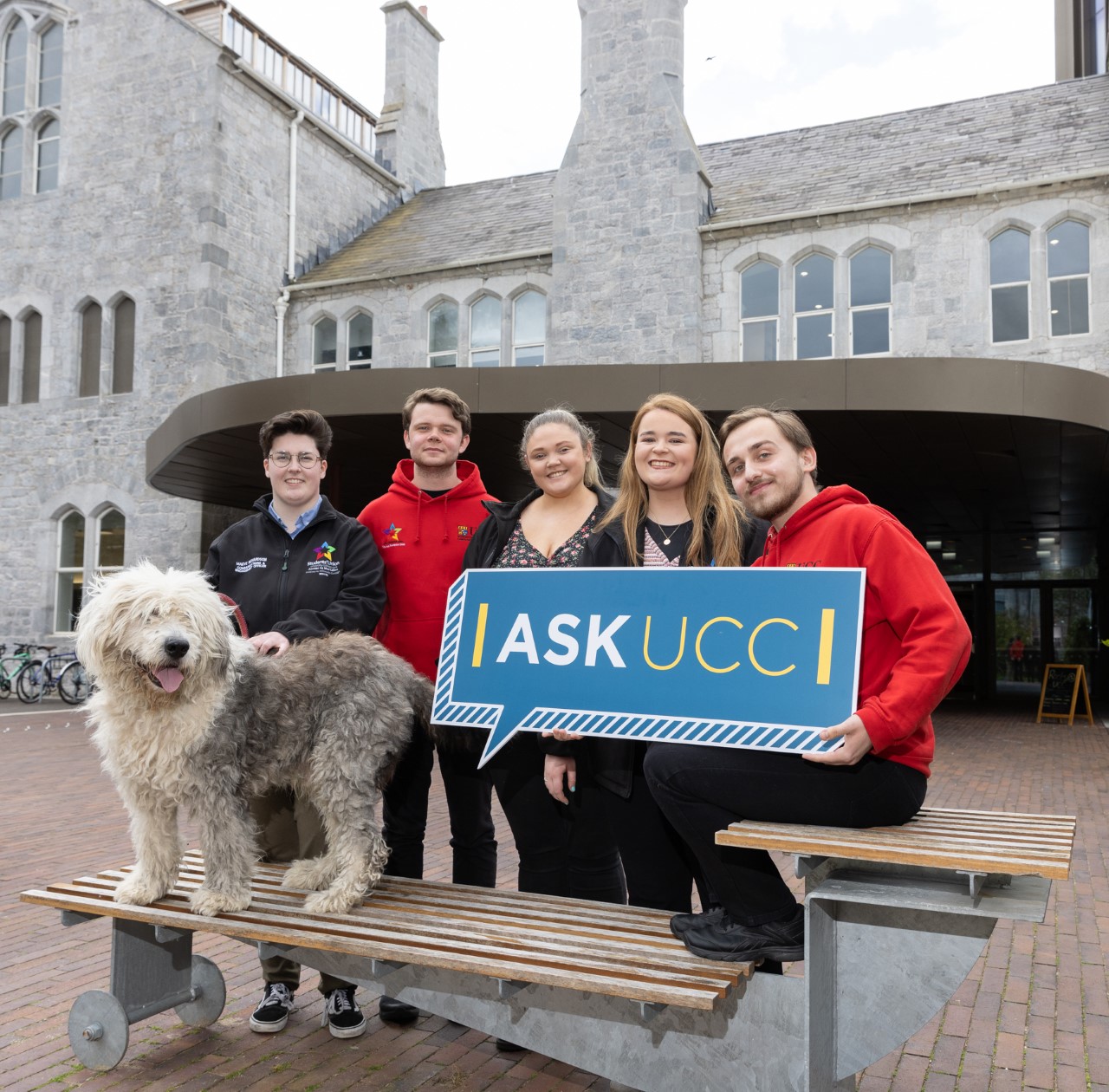 The [ask.ucc.ie] ASK UCC website was officially launched by the Deputy President and Registrar on May 11th on the Shtepps in the Hub Building.
ASK UCC was born out of a need to convey complex information across many services in a manner that is easily accessible to students and applicants. The ASK UCC platform is part of UCC's Digital Hub and is the result of a collaboration between IT Services, Academic Services, Recruitment and Admissions, Student Experience and the Digital Hub project team.
All information on ASK UCC is collated by subject matter experts in each service and is presented in a simple question and answer format in easily digestible chunks. The FAQs links to self-service options available for students such as attendance letters, transcript orders and payment. Students were involved in the co-design of the SK UCC platform and the generation of questions for it and a social media campaign to raise awareness about ASK UCC has commenced. Any queries about ASK UCC can be directed to study@ucc.ie