DPR News
DPR News
Dion Davis addresses the launch of the first ever socio-economic impact report on the role universities play in the economy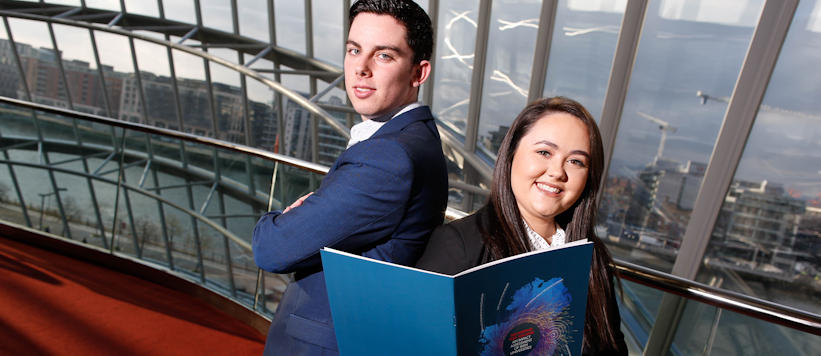 Dion Davis, a second year Professional Masters in Education (PME) student, was nominated by Olive Byrne, Head of Access & Participation, to speak at the launch of "Delivering for Ireland, An Impact Assessment of Irish Universities". This is the first report by the Irish Universities Association on the role universities play in the economy and society, launched today at the Convention Centre Dublin.
Dion has been supported by the UCC PLUS+ Programme and the Disability Support Service during her time in UCC. Dion has also benefited from the New Avenues to Teaching initiative which aims to widen access to Teacher Education. Dion spoke very positively about the community of support that exists in UCC, she referred to the importance of financial and other supports but emphasised the value of having supportive staff in the University.
Dion has been heavily involved in student life in UCC, she was awarded the UCC Works Star Employability Award in 2017 and she participated in the Washington Ireland Program in 2018. Dion will graduate as a secondary school teacher this year and as an educator she will inspire many young people from non-traditional backgrounds to dream big!
For more on this story contact:
Olive Byrne, Head of Access & Participation, 021 490 1802 or 0.byrne@ucc.ie