EQUAM-LA
EQUAM-LA

EQUAM-LA Virtual Study Visits
As partners in the EQUAM-LA Eramsus+ Project, the Quality Enhancement Unit took part in two virtual Study Visits in Madrid and Brussels in March, 2021. The Study Visit to Madrid took place on the 9-10th March and centred around the topic of 'Good Practices in Quality Assurance' from both an EU and a South American perspective. QEU participated in this Study Visit, as well as partners from Spain, Belgium and Italy and from partners in South America (Colombia, Argentina, Nicaragua and Panama).
QEU also took part in the Study Visit to Brussels which took place on the 24-25th March. Topics addressed during the virtual visit included 'Good Practices in Recognition of Foreign Qualifications' and 'Good practices in QA and Leadership'. Presentations were given by ENQA, University College Cork, University of Rome and the Ministry of Panama. UCC was represented by Marita Foster, Deputy Director, International Office, who delivered a presention on 'Internal Procedure for Recognition of Foreign Qualifications'.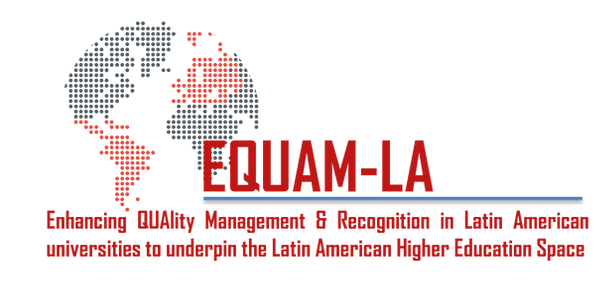 EQUAM-LA 'Enhancing QUAlity Management & Recognition in Latin American universities to underpin the Latin American Higher Education Space'
The Quality Enhancement Unit represents UCC as partners in an Erasmus+ Project, entitled EQUAM-LA. The general aim of this project is to improve Quality Assurance in Latin America and to promote an understanding of European tools and standards for quality enhancement and recognition in the LA higher education system. The Kick-off Meeting for this project took place virtually on the Teams Platform on 19th May, 2020, and was followed by project meetings in October and November.
EQUAM-LA website: https://www.equamla.org/