Week Three: Managing Your Money
Week Three: Managing Your Money
Checklist - Week Three
| | |
| --- | --- |
| ✓ | Make a budget |
| ✓ | If you need to look for a part-time job, write up a CV and get started. |
| ✓ | Find out where you can get special offers and student discounts. |
This week we're going to take a look at how to manage your money and make it last while in college.
Budgeting

Working

Making your money last

Student Budgetary Advisor

Financial Assistance
Budgeting basics
A budget is a written plan of how much money you will be able to spend over a given period of time. It takes into account any income such as wages, grants, etc. and then you can plan out your expenses for the month/week. You can create a simple budget quite easily using Microsoft Excel or Google Sheets. To create a budget you will need to know a few key points:
How much income you have

When your money comes into your account

What your outgoings are (grocery shopping, socialising, etc.)

When your bills are due (rent, utilities, phone, insurance, etc.)
You can find more information about budgeting while in college here and here.
Working
Many students will need some part-time work to keep themselves going through college. This can actually be a good thing as having some steady part-time work on your CV will look good when you go to apply for jobs & internships.
Obviously, due to the pandemic, it is difficult at the moment to find work in businesses that would normally suit a part-time student employee (shops, cafes, restaurants, pubs, etc.) but there are still opportunities out there. Ask your friends who are working if they can put in a good word for you, many places will hire someone recommended by current staff more easily than someone unknown.
Websites such as MyStudentJob.ucc.ie and StudentJob.ie can be extremely useful if you're job hunting.
Making your money last
Shop carefully: Lidl and Aldi are great places to do the grocery shop and always have special offers. Buy staple non-perishable ingredients in bulk when they are on offer. Cooking costs a fraction of what the same meal would as a takeaway. Bring in your own lunch - you could cook a double portion at dinner and put half of it in the fridge for tomorrow's lunch. Use your student discounts everywhere. Shop second-hand when you can.
Travel smart: Get a LEAP card to avail of reduced bus fares and discounts. Walk instead of getting a bus or taxi if you're able to. Invest in a bike (and a good lock!) or use the Coca-Cola Zero bike scheme. Share taxis instead of going alone if you can.
Student discounts: A lot of places in Cork City will give student discounts on food and do student deals so keep an eye out for those. Flash your student card in all retail outlets - student discounts tend to be 10-20% off which really adds up over time. If you have a student LEAP card you may be entitled to more special discounts in some places. Don't be afraid to ask everywhere if they do student discounts.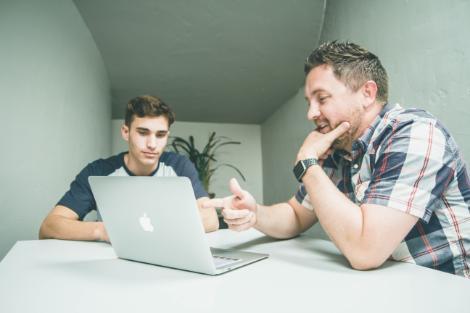 Student Budgetary Advisor
If you find yourself struggling financially while studying in UCC, you can contact the Student Budgetary Advisor who can help you to manage your money by:
Providing "one to one" advice and guidance on managing your money.

Delivering workshops on budgeting for students, where information and practical advice will be available to you.

Assisting students in the completion of your grant, scholarship and Student Assistance Fund applications.

Liaising with UCC student support services, such as Fees, Counselling and Student Assistance Fund on your behalf.

Liaising with external agencies, such as MABS, Department of Social Welfare and Protection, Local Authorities and St. Vincent de Paul, on your behalf.
More information about this service can be found here.
Student Assistance Fund
The Student Assistance Fund provides financial assistance for full-time higher education students who are experiencing financial difficulties while attending college. The Student Assistance Fund is part supported by the Irish Government and the European Social Fund as part of the ESF Programme for Employability, Inclusion and Learning 2014-2020. The Student Assistance Fund provides a further source of funding for higher education students in addition to the Student Grant.
The Student Assistance Fund is available to:
All full-time registered students (subject to EU status), undergraduate and postgraduate, for the 2020/21 academic year are eligible to apply for assistance from the fund.

PhD students from years one to four.
Further information on the Student Assistance Fund and how to apply can be found here.