News
News
School of Nursing and Midwifery UCC Honors Exceptional Students at Annual Achievement Awards Ceremony
Recognizing the accomplishments of outstanding students in the nursing and midwifery programs.
The School of Nursing and Midwifery at University College Cork (UCC) held its Annual Achievement Awards ceremony on Wednesday, April 26th, recognizing the accomplishments of outstanding students in the nursing and midwifery programs.
The ceremony, hosted by Dr. Siobhan Murphy, was an emotional event that celebrated the achievements of many incredible students. Students were welcomed and congratulated by Prof. Patricia Leahy-Warren and were presented with certificates by Dr. Brendan Noonan.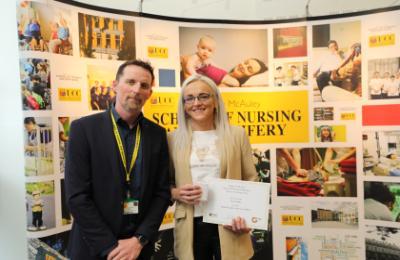 The awards for Undergraduate of the year and Student leader of the year went to Noreen Mary Murphy Coakley and Laura Duffy, respectively. These mature students were praised for their enthusiasm in supporting their colleagues.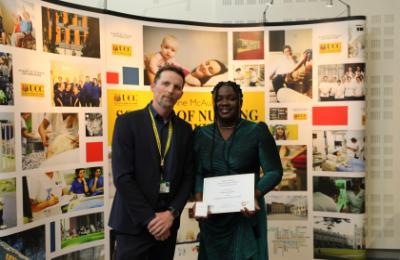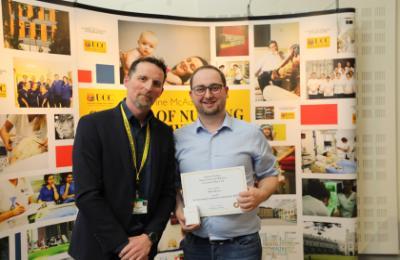 Wilhemina KariKari and Ronan Heaney were awarded the Postgraduate student of the year and Outstanding Contribution to Student Life awards, respectively, for their perseverance in pursuing their studies in the face of personal difficulties.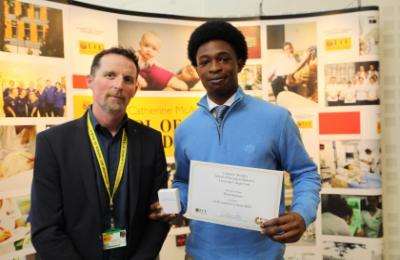 David Adebayo received the Recognition in Sport prize, after his impressive successes in soccer and boxing.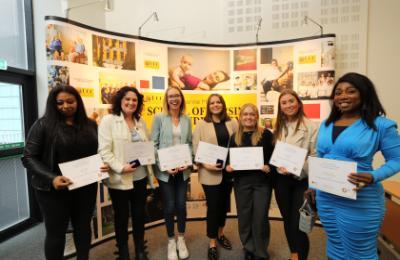 Compassion and team building skills have been the core values reflected in the awardees of the The Community Engagement/Activist Award and the Promoting Equality & Diversity Award. The first went to Louise Carlton for her knowledge and experience in the area of health Protection and her outstanding team building skills. Alice Olabisi Morris, Hannah Connolly, Alana Murphy, Aine White, Ciara O' Regan, Aisling Hayes, Mavis Addai won the Promoting Equality and Diversity Award for having participated in the id+ Project at UCC. This project promotes the fundamental rights of people with intellectual disabilities (ID) to attend university, and to learn in an inclusive environment.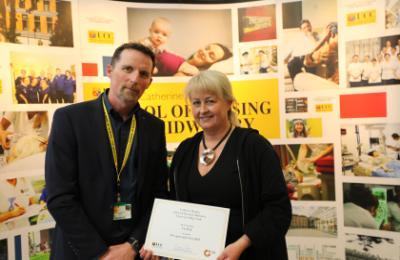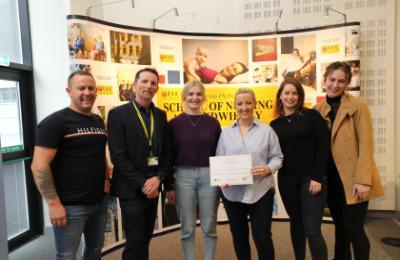 Una Wall was recognized as Preceptor of the Year for her dedication to supporting and advocating for people with intellectual disabilities, while the Best Clinical and Quality Environment of the Year award went to Ward 2B of the CUH for their fair, supportive, and excellent environment.
The Keady Clifford's Award went to Cathy O'Toole for her commitment and motivation to patient care.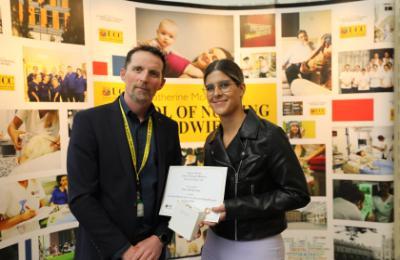 The Patricia J. Power Award has seen on the podium three outstanding students, Aine de Burca, Jagen Walsh, and Patricia Morillo Lamas, with the award going to Patricia Morillo Lamas who was highly commended on her care and diligence to her patients but also to her fellow student colleagues and her great capacity shown in the Care of the deteriorating Patient.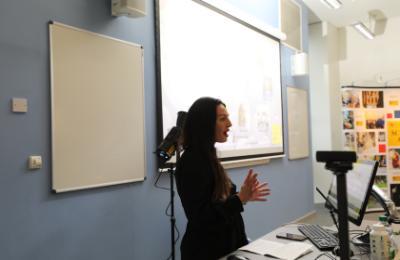 The ceremony ended with an inspiring talk by Ali-Rose Sisk, a UCC nursing graduate, a Ph.D. student, and the founder of SafeCare – an innovative system aimed at nurses that digitalizes written documentation, allowing more time for patient care. She encouraged students to "fail often, but fail forward."
The School of Nursing and Midwifery at UCC is proud to honor these exceptional students and looks forward to seeing their continued success in the future.