News
News
Graduation celebrations
Congratulations to all our graduates today.
Great to see BSc, MSc, Doctoral students graduating. These included: BSc (Hons) Midwifery, BSc (Hons) Nursing (General), BSc (Hons) Nursing (Mental Health), MSc (Healthcare Quality Improvement), MSc research, Doctor of Nursing including MSc Research graduate Hazel O' Sullivan and Doctor of Nursing graduate Dr Martin Duignan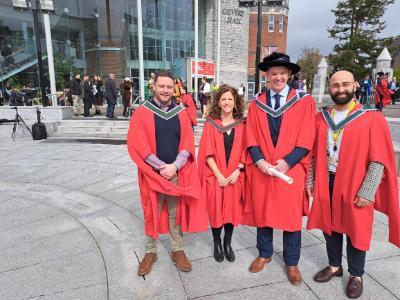 Well done to all involved.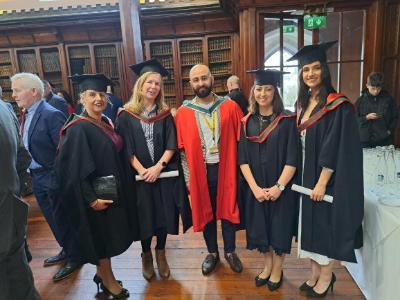 Thankfully the rain stayed away for the pictures.
Thanks to Dr Mohamad Saab for sharing his pictures.