NPEC Online Database
NPEC Online Database
NPEC Online Databases
‌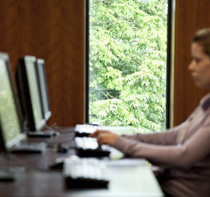 The National Perinatal Epidemiology Centre (NPEC) is conducting on-going prospective national audits of perinatal mortality, maternal morbidity and home births in Ireland. These audits provide for a robust framework for the evaluation of current obstetric and neonatal practices and allow for international comparison. Your unit's support for these national initiatives is much appreciated and valued.
In response to requests by a number of units, the NPEC has developed an online facility for electronic submission of anonymised data to an online database. Within the NPEC, all hospital and anonymised patient data will be maintained on a high-security server with access limited to relevant NPEC personnel only. It is anticipated that the collection of data using the online databases will allow the NPEC to access data in a timelier manner, in addition to providing a specific dataset for local use and assisting hospital audit at local level.
The online databases are now accessible at https://npec.openskydata.com
Videos which provide a demonstration of the online databases are also available. Please click on the relevant link below:
Training Video Perinatal Mortality Online Database
Training Video Maternal Morbidity Online Database
An online database is a datab
As the database is accessed via a web browser a PC with internet access will be required. Access to the database will be permitted only after installation of a security certificate particular to that PC. Additionally, users will access the database through a unique password. Users of the NPEC database will have the ability to view data from their own unit only. The NPEC online databases are only accessible via a web browser. All major browsers are supported by this application, Internet Explorer (IE), Firefox and Chrome. However it is strongly suggested that IE8 + be used. IE6 will be supported but the performance of this browser version is significantly weaker than the later versions.
Training on the NPEC online database is available to all users and units upon request.
If you have any queries in relation to the online database please do not hesitate to contact Sarah Meaney by email or phone.
Ms Sarah Meaney
Telephone: 021 4205054
Mobile: 086 0289967
Email: s.meaney@ucc.ie
‌
‌‌‌‌‌