News/Newsletters
News/Newsletters
Spring 2016 PhD Graduates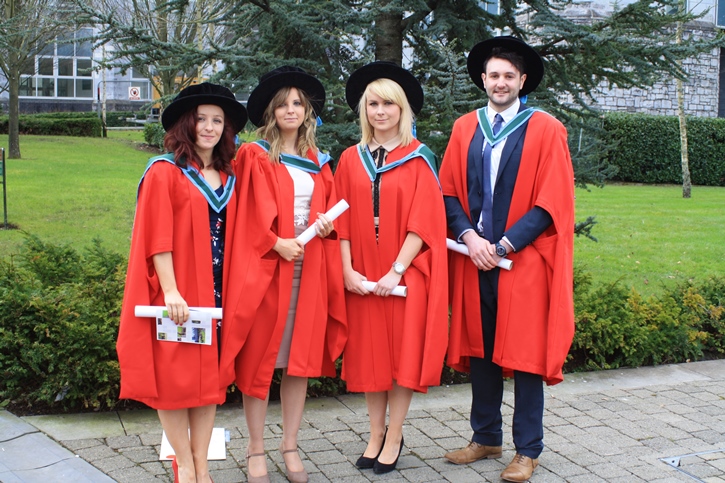 Congratulations to the Spring 2016 PhD Graduates from the School of Microbiology.
Four School of Microbiology students were conferred at the Spring Conferring Ceremonies, University College Cork, on 25 February 2016.
Photo L-R:
Amy O'Callaghan
Comparative Genome Analysis of Human Bifidobacteria with Commercial Potential.
Kiera Murphy
Infant Nutrition and The Gut Microbiota
Karen McCarthy
A Study into The Properties and Applications of Bacterial Microcompartments and Polyphosphate Metabolism.
Peter Skuse
The Impact of Whey Protein Consumption and Exercise on the Composition and Diversity of the Gut Microbiota: A High Through-Put DNA Sequencing Approach.