News/Newsletters
News/Newsletters
Congratulations to the Autumn 2018 PhD and MSc Graduates from the School of Microbiology.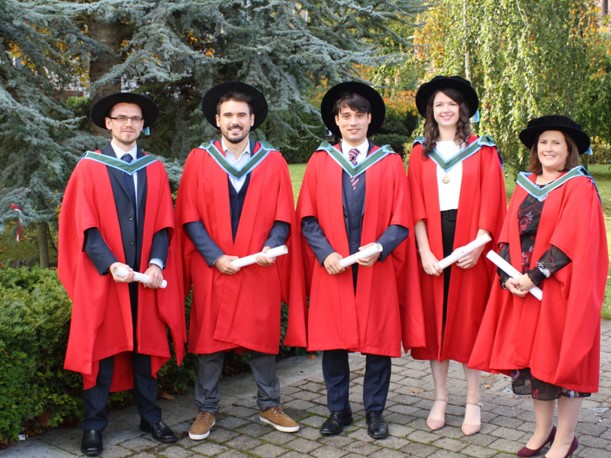 Six School of Microbiology postgraduate students, were conferred at the Autumn Conferring Ceremonies, University College Cork, on 17 October 2018.
Ronan Gough PhD
Starch Based Systems for The Colonic Delivery of Bioactive Peptides.
David Moreira Ferreira PhD
Stress Resistance During Wine Fermentation and Development of Optimized Wine Yeasts.
Javier Varela PhD
Functional and Evolutionary Analysis of Sugar Transporters in Kluyveromyces Marxianus.
Noreen Lanigan PhD
Bifidobacterium breve Adaption to the Gut Environment.
Mairead Coakley PhD
Health Promoting Fatty Acids and The Gut Microbiota.
One MSc student was also conferred in absentia.
Anna Pietrzyk MSc
Elimination of Thurmodurics to Improve the Quality of Powdered Dairy Ingredients