News
News
Professor Mary Leader to be presented with inaugural Dr. Paule Cotter Medal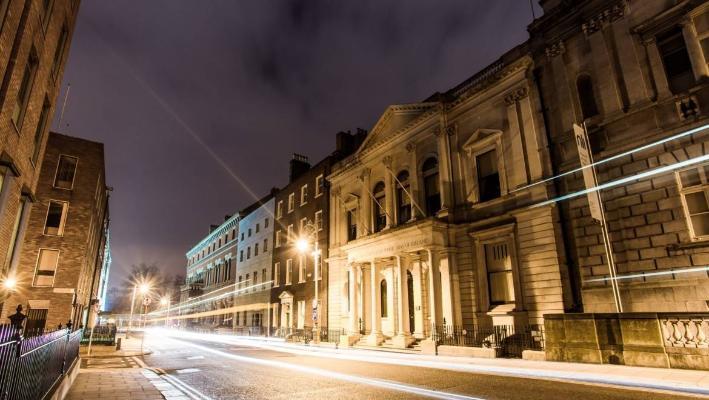 The inaugural Dr. Paule Cotter Medal will be awarded to Professor Mary Leader, Consultant Histopathologist for her outstanding contribution to Pathological Practise both in Ireland and internationally.
Professor Mary Leader to be presented with inaugural Dr. Paule Cotter Medal
Prof Leader's work spans across diagnostic, academic and educational practise. Throughout her long career, she contributed significantly to diagnostic practise in Ireland and has worked energetically to deliver the highest standards in clinical practice.
Tumour Pathology including Soft Tissue Sarcomas, have been her main area of interest and research, for which she was awarded her MD. She has also published extensively.
A passion for education
Prof Mary Leader continues to be an outstanding educator. She is responsible for pathology education and the assessment of 350 medical students each year at the Royal College of Surgeons in Ireland undergraduate medical programme and provides leadership and pathology education to the RCSI Medical Schools in Perdana, Malaysia, and Bahrain.
In 2014, she received the prestigious National Teaching Hero Award in recognition of her contribution to education.
Through her interaction with numerous Pathology trainees, she has passed on her extensive knowledge to many consultants who are now working within the Irish System.
Professor Leader is President of the Irish Society of Surgical Pathology, Chairperson of Division of Laboratory Medicine at Beaumont Hospital, a Member of the Board and Vice President of the Irish Hospital's Consultant's Association, a Board Member of the Faculty of Pathology at RCPI, and an Irish Representative to the Pathological Society of Great Britain and Ireland.
https://www.rcpi.ie/news/releases/professor-mary-leader-to-be-awarded-inaugural-dr-paule-cotter-medal-at-faculty-of-pathology-annual-symposium/