News
News
New Horizons Medical Conference 2016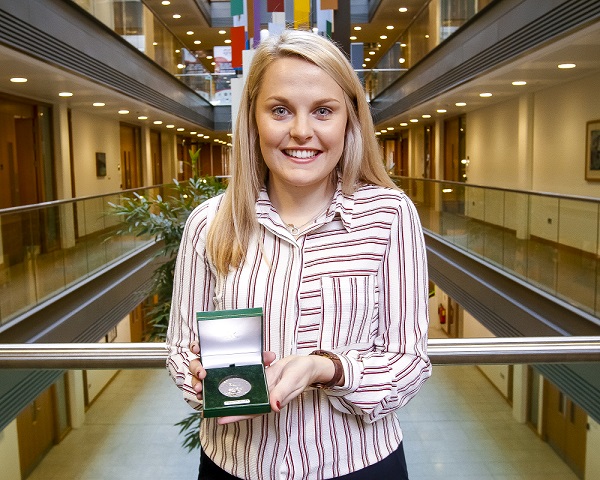 The annual New Horizons Research Conference took place in the Western Gateway Building, UCC on Thursday, 8th of December 2016.
The conference showcased the diverse range of translational research from Postgraduate Research, Post-Doctoral Research and Clinical Research.
The day was divided into 3 sessions. Each session encompassed a stimulating mixture of oral presentations and lectures by prominent clinician scientists and academic staff. There was also a moderated poster session with 94 posters.
The conference concluded with a Prize-giving ceremony, with awards being distributed for the best posters and overall prize for the best oral presentation. The poster prizes were awarded to Rachel Furlong, School of Biochemistry and Cell Biology, 'PINK1 activation of PI3-Kinase/Akt – Understanding Mechanisms which lead to Parkinson's disease', Melissa Hänni, Anatomy and Neuroscience Department, 'SH-SY5Y cell model: Differentiation and Neuroprotection' and Ashley Sullivan, APC Microbiome Institute, 'A study to define the Microbiome of the Asthmatic airway'.
Louise Daly, School of Food and Nutritional Sciences, won the Oral prize for her presentation titled 'Malnutrition and body composition predicts quality of life and survival: a cross sectional study of 880 ambulatory oncology patients'.
Congratulations to all winners!
Please use the link to review the New Horizons 2016 booklet New Horizons Booklet 2016
Please click the top left button on the player below to view the playlist of oral presentations