News
News
INMED 2018 Clinical Supervision: What works, how and why?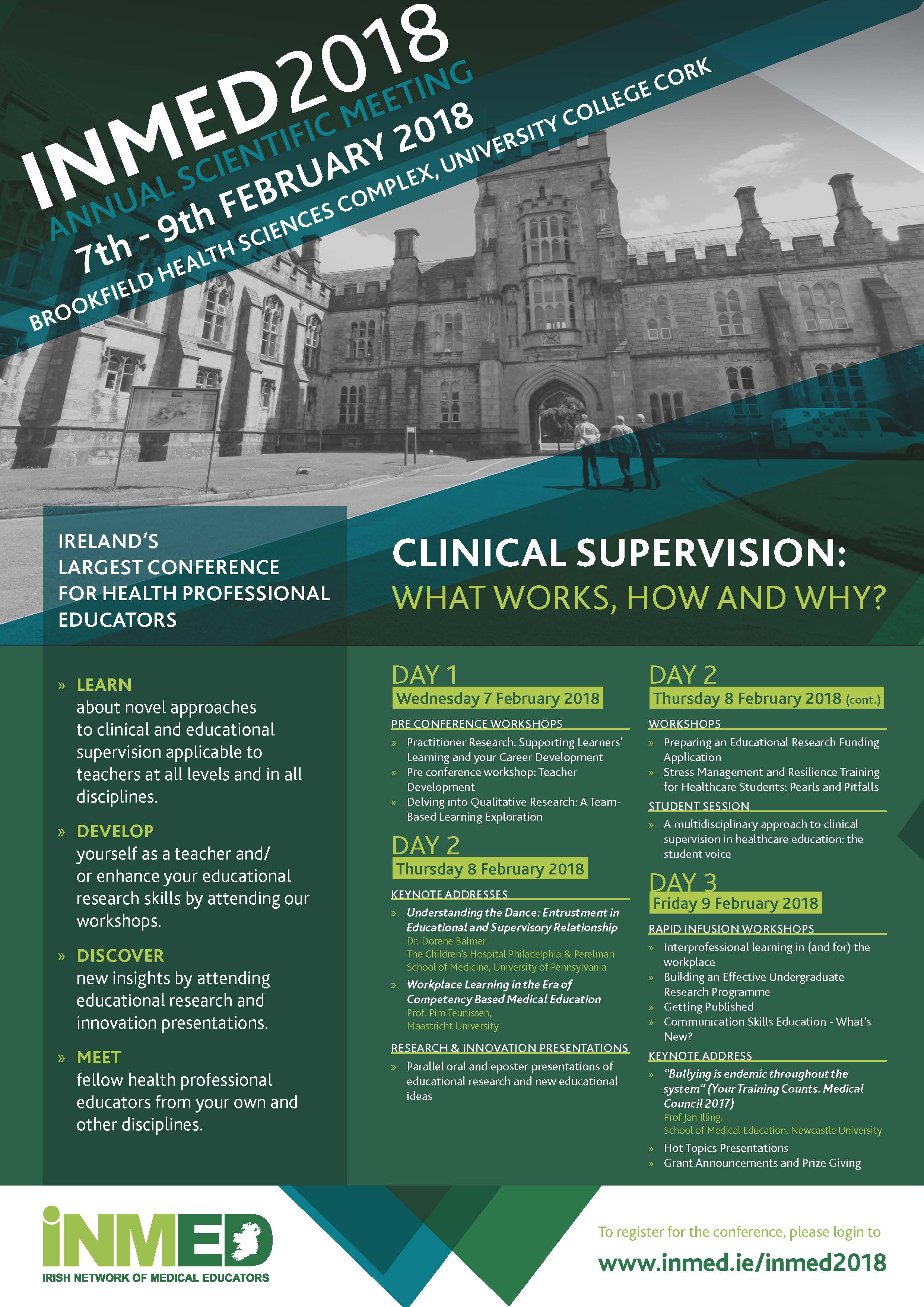 The Medical Education Unit are delighted to announce that the INMED Annual Scientific Meeting will be held in Brookfield Health Science Complex on February 7th to 9th 2018.
The INMED Annual Scientific Conference is Ireland's largest conference for health professional educators. Learn about novel approaches to clinical and educational supervision applicable to teachers at all levels and in all disciplines. Develop yourself as a teacher and/or enhance your educational research skills by attending our workshops. Discover new insighted by attending educational research and innovation presentations. Get the opportunity to meet fellow health professional educators from your own and other disciplines.
Please use the link for the INMED poster which provides an overview of the schedule: INMED 2018 poster pdf