News
News
Understanding Dementia Together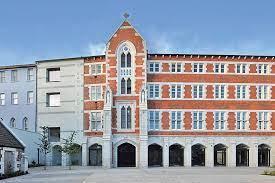 Senior Lecturer at UCC and GP Dr. Tony Foley is guest speaker at today's 'Understanding Dementia Together' new IPL workshops. The workshops are hosted by School of Clinical Therapies, Brookfield, UCC and involve students from 11 different disciplines from across the College of Medicine and Health.
Dementia is one of the greatest health and social care challenges of our time. Dr. Foley says we need a structured pro-active model of care rather than reactive care for the many people living with dementia in Ireland and he says dementia needs to be part of a National Structured Chronic Disease Management Programme.
There are 64,000 people living with dementia in Ireland, predicted to increase to 142,000 by 2050. It is estimated that 25% of all over 65 year olds in hospital in Ireland have dementia or cognitive impairment yet there is no specific dementia training given in clinical practice.
Senior lecturer at UCC's Department of General Practice Dr. Foley says the figures for dementia are very high, not just here in Ireland but across the globe. Dementia is now the second leading cause of death in the UK and Australia. There is an urgent need to act now to transform health, social and palliative care services to meet the projected growth in palliative care needs.
The Interprofessional Learning Workshop event 'Understanding Dementia Together – a new collaborative multi-disciplinary approach' takes place at Nano Nagle Place. Carmel Geoghegan, Dementia Ireland is also a guest speaker.
The workshop aims to improve the knowledge, understanding and confidence of students in healthcare to support people with dementia and their families.
Head of the College of Medicine and Health, UCC Professor Helen Whelton says this collaborative approach is important – "ensuring healthcare students are aware of and collaborate with their colleagues in different disciplines across the college is of significant importance. Having the skills and confidence to work with other disciplines will ultimately lead to improved patient care".
This collaborative approach she said will ensure that patients with dementia get timely, individualised and appropriate care throughout all stages of their diagnosis.
The UCC dementia interprofessional (IPL) learning initiative is in it's fourth year having started in 2018 with occupational therapy and physiotherapy. This year students from 11 different disciplines - Medicine, Nursing, Speech & Language Therapy, Diagnostic Radiography, Radiation Therapy, Physiotherapy, Paramedics, Occupational Therapy, Pharmacy, Dentistry and Audiology attended.
Dr. Foley said students from previous years have valued and learned not only the importance of interprofessional learning but also the value in each other's role in dementia care.