News
News
UCC Launches Paramedic Course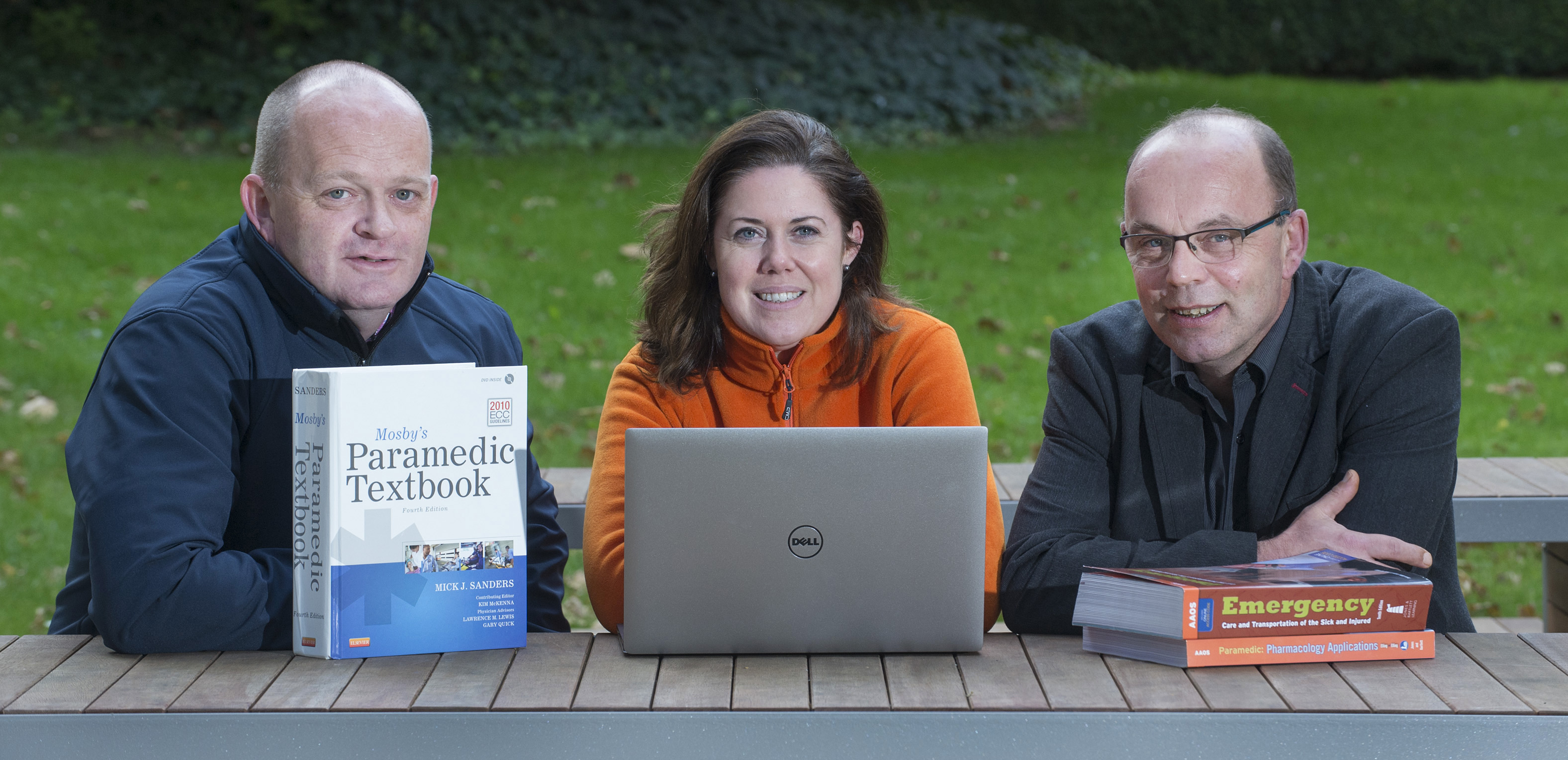 University College's Cork School of Medicine has announced the introduction of a BSc (Hons) Paramedic Studies (Practitioner Entry) degree for registered Paramedics.
Unlike the majority of clinical professions across the health-system, paramedics receive their training outside of the university setting. As the paramedic profession looks to transition to a traditional third level model, the introduction of the degree will position UCC as a leader of paramedical training. The academic element of this programme has been constructed to elevate the skills and knowledge applicable to current practice and specialist areas. The degree has been designed in the knowledge that a practicing paramedic will be required to manage their current job, in addition to undertaking a rigorous academic programme; as such, the course will be delivered and provided through a combination of e-learning and workshops.
Professor Stephen Cusack, Professor of Emergency Medicine, University College Cork and Emergency Medical Consultant in Cork University Hospital states that: "The introduction of this course is significant as paramedical practice is rapidly migrating to a fully professional career model. The introduction of this degree at UCC is a recognition of this change, and captures the School of Medicine's focus to lead national healthcare education into the future. UCC is proudly championing the professional evolvement of paramedical practitioners in Ireland, and we fully expect our programme to be regarded as the driver of that change in the years ahead."
Presently, paramedical training in Ireland is regulated by the Pre-Hospital Emergency Care Council (PHECC). In order to practice as a paramedic in Ireland a Paramedic must be credentialed, licensed and privileged. To be certified as a paramedic, An individual must first meet the complete a Pre-Hospital Emergency Care Council Education (PHECC) Training Standard -recognised training program, then apply this knowledge and skill within an organisation that is approved to provide care by the PHECC and finally they must be privileged to practice for an approved organisation. The two-year degree programme has been designed to build on the foundations provided by that experience thus allowing practitioners to move a step closer toward autonomous practice by joining their professional colleagues in academia researching and promoting best practice patient care. Those pre-registration programmes, along with the student's previous professional experience whilst serving as a qualified paramedic.
Commenting on the introduction of the BSc, Professor Mary Horgan, Dean of UCC's School of Medicine states that: "The School of Medicine is fully ingrained within the health-system as the primary academic partner of the South/South West Hospital Group. The roll that paramedics play within this system is critically important in how patients experience our hospitals, and interact with our health-system. The School of Medicine has prided itself on designing and delivering academic courses that are at the forefront of national healthcare needs, and the introduction of this BSc fully captures our unrelenting focus of being at the forefront of medical education."

More information about the BSc can be found from: http://www.ucc.ie/en/study/undergrad/courses/paramedicstudies/