News
News
The Impact of Stillbirth on Consultant Obstetrician Gynaecologists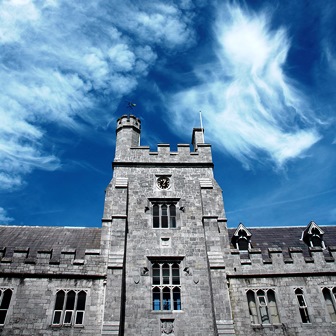 The first research study into the impact of stillbirth on Consultant Obstetricians has just been published in BJOG: An International Journal of Obstetrics and Gynaecology.
This study was carried out by Mr Daniel Nuzum & Dr Keelin O'Donoghue based in the Department of Obstetrics and Gynaecology, UCC at Cork University Maternity Hospital.
Background
In pregnancy it is a sad reality that not every baby will survive. Parents have high expectations that their baby will be monitored through pregnancy to a successful birth. The diagnosis that a baby will not survive or has already died in utero brings with it a bewildering array of emotional distress where birth and death collide with life-long impact for the parents. How parents are cared for during this delicate time can have long-lasting consequences, both positive and negative.
The objective of this study was to research the lived experience of Consultant Obstetricians working in a tertiary university maternity hospital as they care for parents who have been given the news that their baby has died or will die before birth. The study involved a large proportion of consultant obstetricians in the hospital.



Key Findings



Consultants felt that dealing with the depth and complexity of the personal impact of stillbirth is one of the most difficult parts of their job. They revealed feelings of loss, fear, remorse, sadness, discomfort and anger – all feelings experienced with personal and professional isolation.
Every Consultant displayed a high level of awareness to the devastating impact of stillbirth and perinatal bereavement for parents.

The consultants in the study had not received any specialist training in perinatal bereavement care. All learned 'on the job' and from senior colleagues during their training years. The lack of support structures to discuss the impact of stillbirth was clearly evident.

This study highlights that it is time to acknowledge the human and professional impact of stillbirth on Consultants. It reveals a very human insight into the personal burden of stillbirth. It also highlights awareness on the part of consultants of what bereaved parents experience when faced with this tragedy.

Some key recommendations from this study:

Recognition of the personal impact and emotional burden of stillbirth is an important step towards fostering a more supportive professional environment, reducing burnout, stress and compassion fatigue for consultant obstetricians.

The provision of specialist and ongoing training in perinatal bereavement care for all obstetricians and gynaecologists. As a result of this study, a local course on bereavement training has been scheduled at Cork University Maternity Hospital.

"Following our study, we recommend that consultants are encouraged to avail of existing professional and personal support structures, and that the importance of support and self-care are included in medical curricula and continuing professional development. Our study represents both an invitation and a challenge to consultants and to health service managers to acknowledge the clinicians' burden of loss and to manage what are sometimes unrealistic expectations" Daniel Nuzum, primary author.