News
News
Study launched to advance hygiene on hospital wards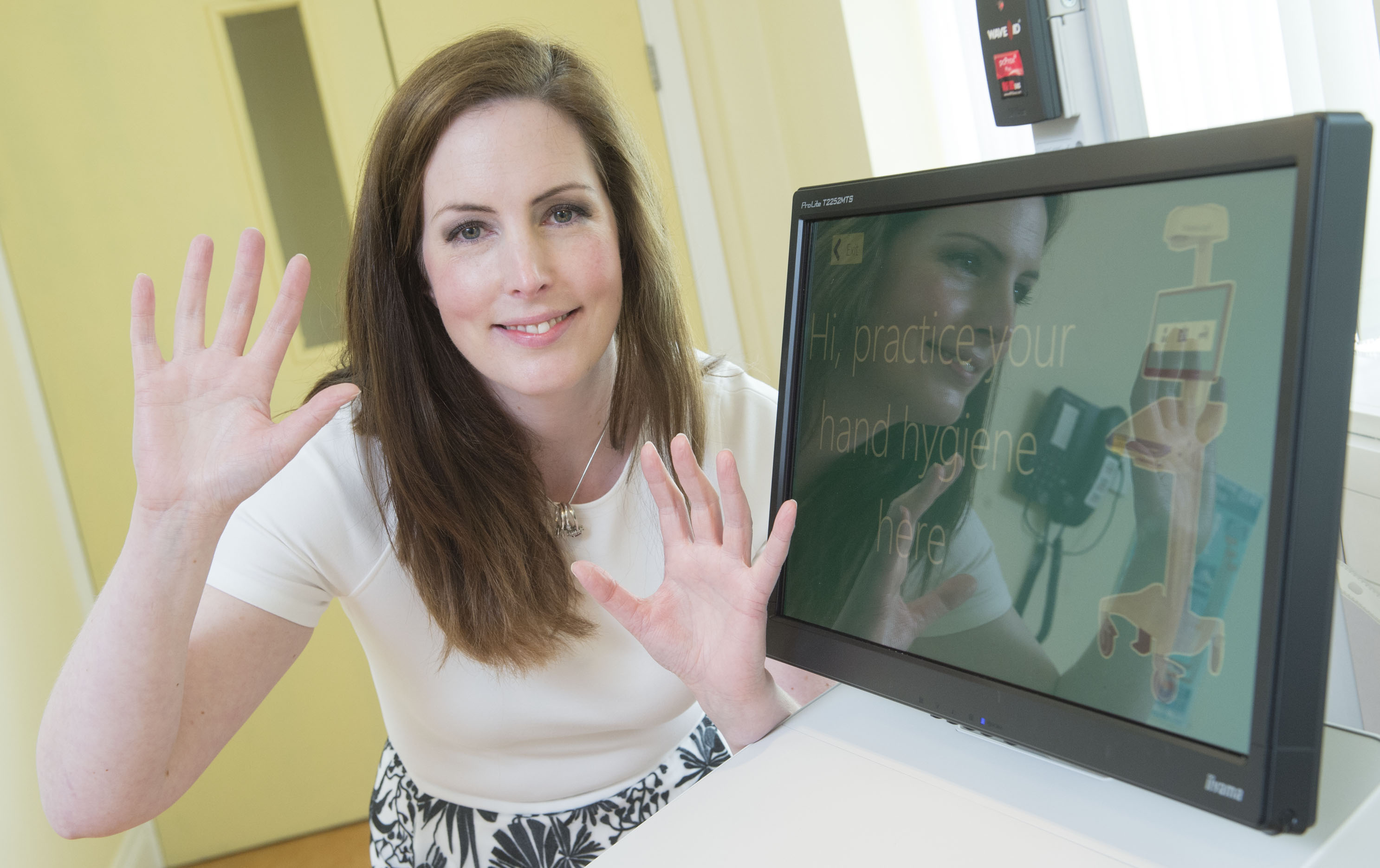 Tuesday 5th May is World Hand Hygiene Day, and coincides with an announcement from the Health Innovation Hub regarding the launch of an Infection Prevention and Hygiene Management study at South Infirmary Victoria University Hospital and University Hospital Waterford.
In partnership with the South South West Hospital Group, Surewash, Gabriel Scientific and MEG Medical eGuides - this study will seek to quantify the impact of an innovative quality improvement programme, and will aim to advance routine infection prevention and control measures in hospital orthopaedic wards.
The study, which will run for 12 months, consists of three interventions in a test ward and comparison to a control ward. These interventions are to be delivered by Surewash, an interactive hand washing training video pedestal that teaches the correct hand washing procedure based on gaming technology, SleepAngel who have created impervious, sanitisable heat sealed pillows, and MEG Medical eGuides who have produced a Hand Hygiene Audit tool that allows electronic auditing of hand washing technique and provides a collation of results.
Dr Colman Casey, Interim Director Demonstrator Health Innovation Hub, states that "Infection Prevention and Control is everybody's business, particularly on orthopaedic wards where multi-disciplinary teams work together to provide the best quality care to patients. A key component of this study is the use of Infection Prevention and Control procedures, including Hand Hygiene, to reduce the risk of Health Care Associated Infection. It is hoped that the results of this study will lead about to a clear understanding of how to improve hygiene standards across all hospitals."