News
News
School of Pharmacy, UCC welcomes its first International Summer School Students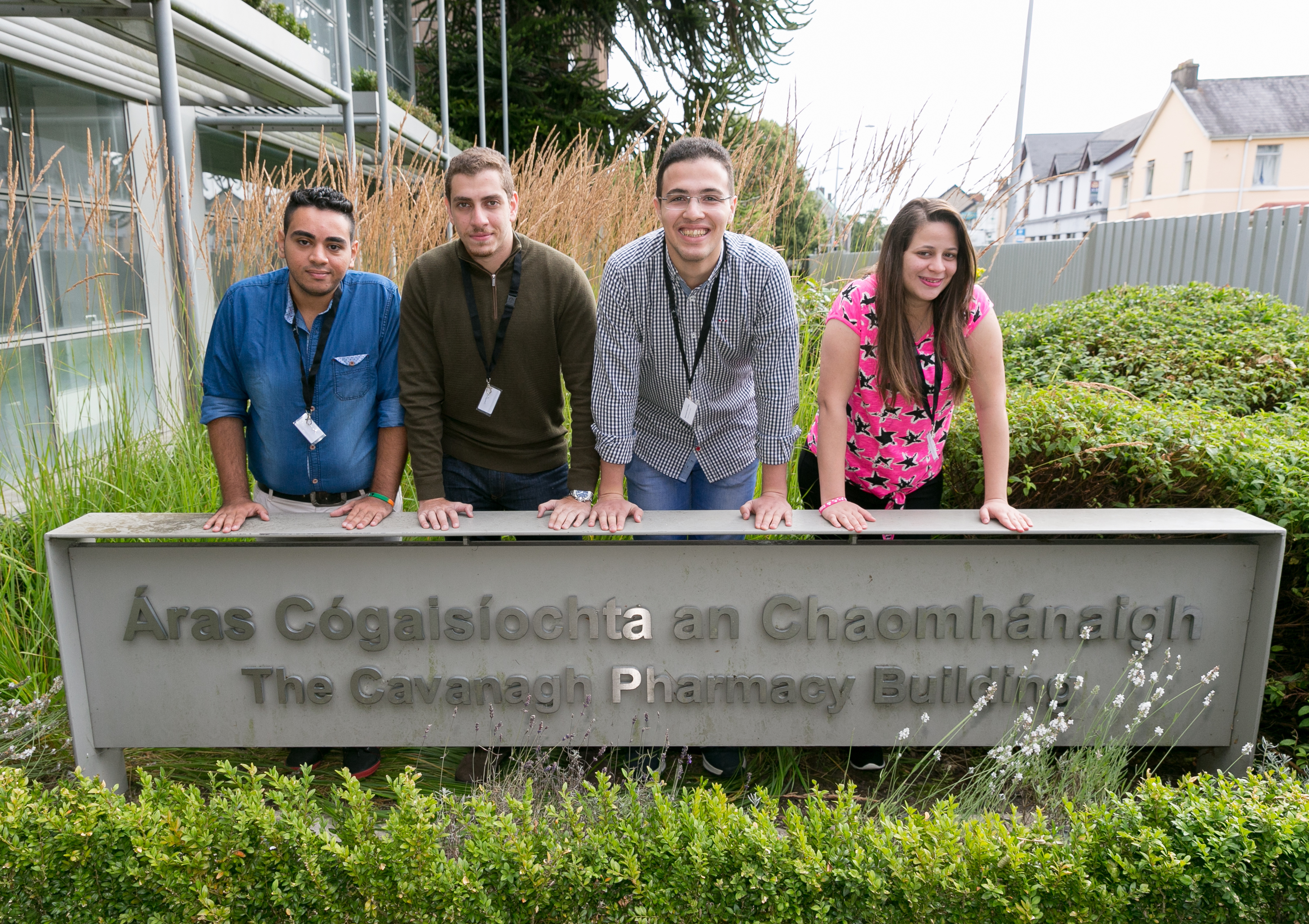 The UCC Clinical Pharmacy Summer School has been organised in association with Future University in Egypt (FUE). UCC and FUE have an existing cooperation agreement whereby UCC supports the Faculty of Pharmaceutical Sciences and Pharmaceutical Industries, FUE in the delivery of an enhanced Pharmacy degree programme by FUE in Cairo.
The cooperation agreement, which was signed in 2014, was considered a first step leading to an improved international standing of FUE's pharmacy degree program, particularly in the areas of clinical pharmacy and pharmacy practice. As an extension of this cooperation agreement, and with a view to further enhancing internationalisation activities at both universities, the School of Pharmacy (UCC) has designed an intensive 2 week summer school in Clinical Pharmacy. Twenty undergraduate pharmacy students from FUE have travelled to UCC to partake in this programme. The Summer School, which is delivered by academic staff in the School of Pharmacy, will provide specialist lectures and training in Clinical Pharmacy. Students will study a range of topics related to the practice of clinical pharmacy, including cardiology, diabetes and respiratory diseases. They will visit the Mercy University Hospital in Cork and will visit local community pharmacies in order to experience pharmacy practice in Ireland.
In addition, the students have been accompanied by academic staff from FUE including Prof Ebtissam Darweesh, Professor of Clinical Pharmacy at FUE. During the 2 weeks, staff from FUE and UCC will discuss ongoing collaborations in research and teaching between FUE and UCC.
Speaking at the opening of the Summer School, Prof. Caroline Fennell, Senior Vice President Academic and Registrar (UCC) highlighted to students the immense learning opportunities that attendance at this summer school can offer, not only on the advanced academic content provided in the programme, but also the experience gained as an international student travelling to attend this course at UCC.
Students were also welcomed by Prof. Stephen Byrne, Head of School, who said that 'the Clinical Pharmacy Summer School represents the next step in extending the internationalisation activities available at School of Pharmacy UCC. An intensive education & training programme will be delivered by academic staff within the School, led by Dr. Margaret Bermingham, Lecturer in Clinical Pharmacy. The content of the course is highly relevant to the practice of Pharmacy both in Ireland and Egypt and classes are interactive, taking the form of small seminar groups, and encouraging a student centred learning approach'.