News
News
School of Clinical Therapies, UCC launches MSc in Audiology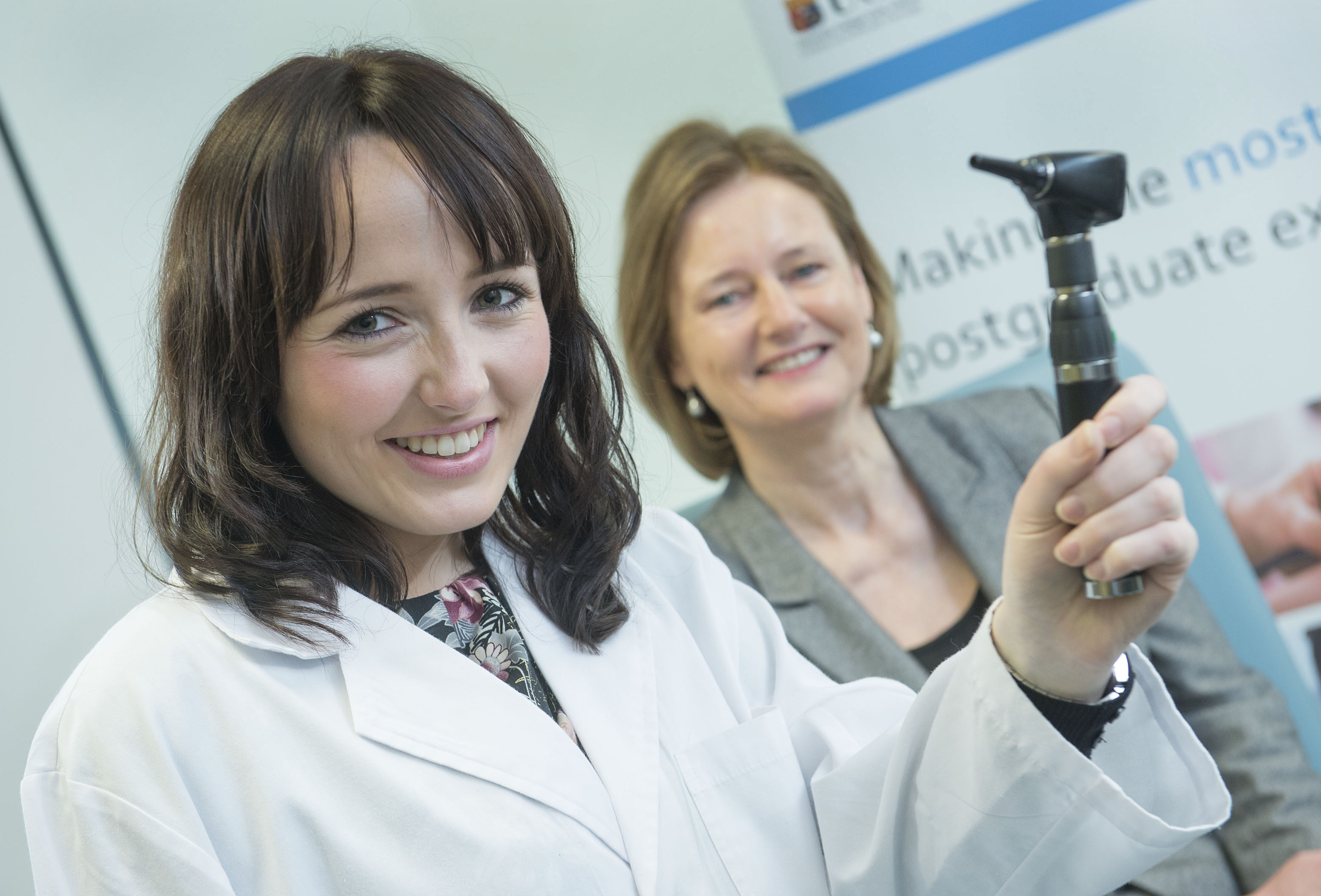 Thursday 19 March 2015: Deirdre Clune MEP, has today launched Ireland's first master's programme in audiology, which will see UCC's College of Medicine and Health acting as the exclusive national provider of Audiology education in Ireland.
The MSc in Audiology has been developed following a call to action from the Higher Education Authority and the Health Service Executive following the national audiology review. The structure and delivery of this master's program focuses on the assessment and management of the needs of children and adults with hearing and balance disorders, in addition to the education, training and inspiration of clinicians' resulting in the provision of a world-class service to Irish patients within the health care system.
Mrs Deirdre Clune, MEP, believes that "This course will come as a huge benefit to healthcare in Ireland, resulting in the provision of a world-class service to Irish patients within the health care system. This new Masters programme will continue that proud tradition of UCC leading the charge to improve healthcare and medical research in Ireland. I have no doubt that this Masters programme will be overwhelmingly successful and an example to other universities around the world as to how it is done."
Dr Fiona Gibbon, states that the MSc in Audiology will bring about a fundamental change in the way in which Audiology services are provided nationally by "ensuring a steady supply of competent practitioners within the health care service, providing a focus for service improvement, development of a research-led reflective culture, and most importantly acting as a nursery for the future leaders of the service within the healthcare system."
The MSc Audiology is a two year full-time master's course which is underpinned by the core values of the College of Medicine and Health and UCC. Recruitment for this course has now opened, and more information about the course can be found from School of Clinical Therapies website at http://www.ucc.ie/en/clinical-therapies/prospective/audiology/, or on the MSc Audiology open day taking place Saturday April 18th at 12 - 2pm in G06, Brookfield Health Sciences Complex. All welcome!