News
News
RCPI Opens Cork Office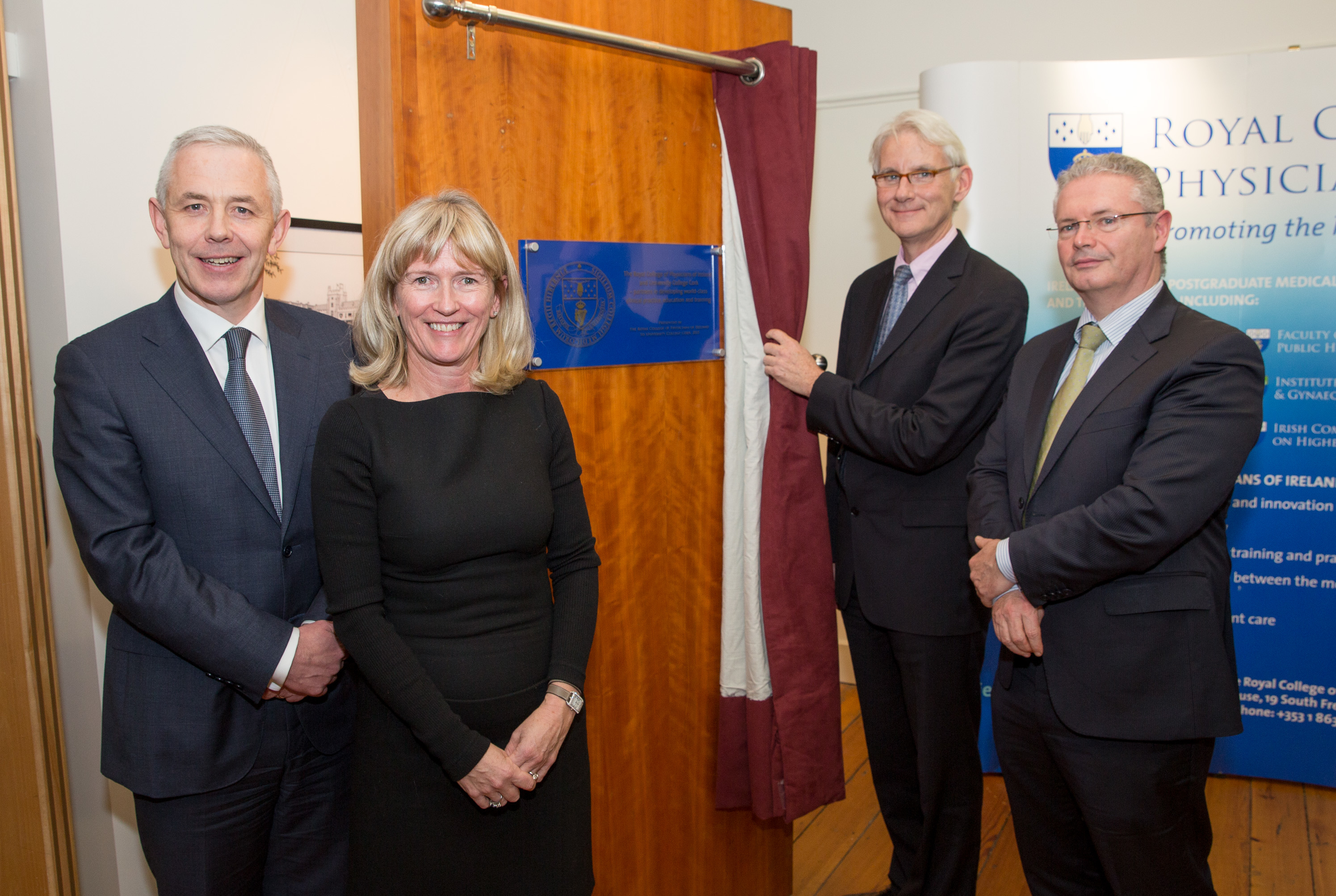 The Royal College of Physicians in Ireland have opened their first national office outside of Dublin in UCC's College of Medicine and Health. RCPI President, Professor Frank Murray unveiled a special plaque to seal the new partnership on Thursday December 3rd in Brookfield Health Science Complex.
On the opening of the office, Prof, Murray states that: "RCPI is the largest postgraduate training organisation in Ireland and is delighted to open an office in Cork. This office will act as a focal point for trainee and trainer activities. This opening represents the commitment of RCPI to develop a footprint in healthcare organisation and to optimise training and thus patient care."
Prof Mary Horgan, Dean and Head of the School of Medicine at UCC spoke at the event about the importance of continuum of education. "As a medical education faculty we must take all practical steps to oversee doctors' education and training across the continuum from undergraduates all the way to retirement. Within the School of Medicine, we have established a network and pattern that fully links to the national requirement to ensure that our Doctors, Clinicians and Students have access to a superb quality of education regardless of where they are and what stage that they're at in their careers. RCPI mirrors that philosophy, and by enshrining concrete links and working together, we will be able to ensure that the national and moral need is met, as we continue to equip doctors and other healthcare professionals with the skills and knowledge they need to care for their patients and run safe and efficient healthcare systems."
The RCPI office will be based in UCC's School of Medicine.