News
News
Prof Mary Horgan visits Thailand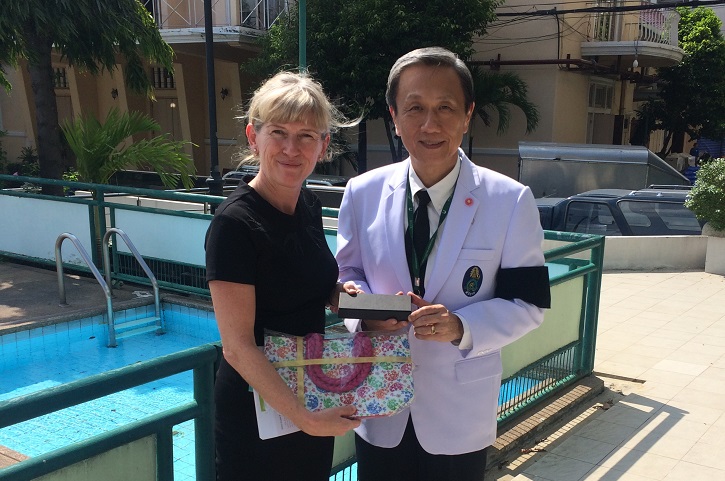 Prof Mary Horgan, Dean, School of Medicine and Mr Gearoid McCarthy, UCC ASEAN Development Manager, recently visited Thailand to discuss collaboration with the Faculty of Medicine Siriraj Hospital, Mahidol University, specifically discussing student elective exchanges.
Prof Horgan and Mr McCarthy were hosted by the Dean of Medicine, Prof Prasit Watanapa. Siriraj Hospital is the oldest and largest hospital in Thailand. With a capacity of more than 2,000 beds and more than one million outpatient visits per year, Siriraj is one of the biggest and busiest medical centres in Southeast Asia.
A Siriraj delegation, led by Prof Watanapa, visited UCC's School of Medicine in June, 2016.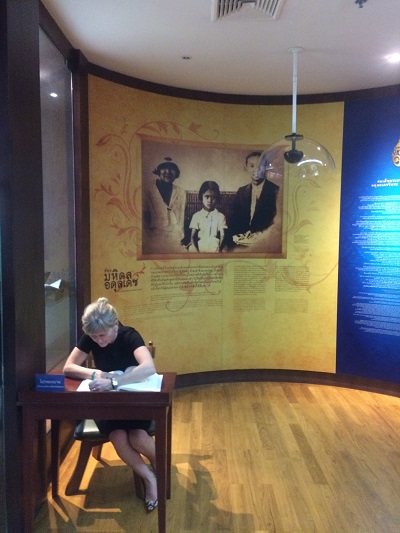 Prof Horgan signing the Book of Condolences at Siriraj Hospital for His Majesty Bhumibol Adulyadej of the Kingdom of Thailand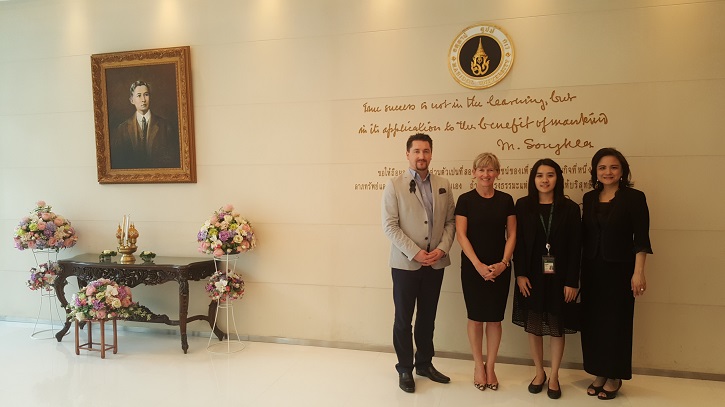 Prof Horgan and UCC ASEAN Development Manager, Gearoid McCarthy, at the Siriraj Medical Library with Deputy Dean of International Relations, Prof Chirayu Auewarakul (right)