News
News
Online Event: Healthcare AI - is ABC alignment a requisite for success?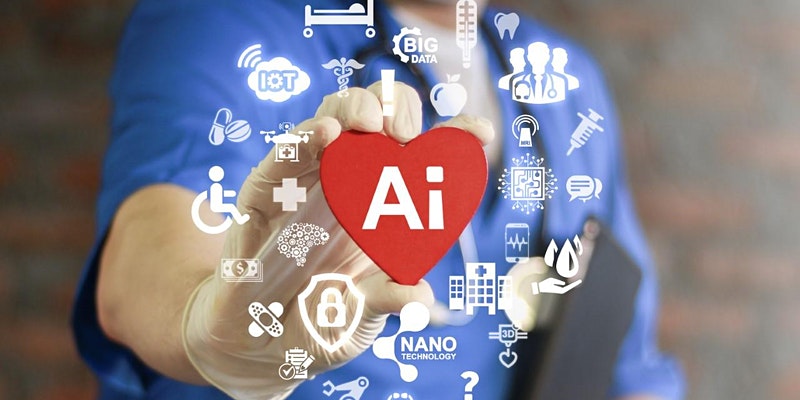 Views and discussion from local and international experts on the readiness of Ireland for AI-assisted healthcare delivery
Date And Time
Wed, 21 April 2021
16:00 – 18:00 IST
About this Event
AI, machine learning and deep learning are becoming increasingly pervasive in healthtech for clinical scenarios along the continuum of care. Integrating multiple data streams into complex algorithms, can enable clinical decision support tools that facilitate optimal clinical outcomes while ensuring increased efficacy in healthcare delivery. In some scenarios, closed-loop AI systems integrating diagnostic and therapeutic elements, will provide autonomous solutions for personalised medicine. While there are many challenges to be addressed before it can be possible to develop and translate the many potential benefits of AI-based innovations into clinical practice, it is clear that critical success factors are: high quality annotated and consented clinical datasets; highly skilled data scientists; clinical problem statements where there is a clear opportunity for the clinical utility of AI; and an appropriate combination of commercial partners (i.e. medtech / pharma / reimbursement agencies / hospitals / etc). The latter need to have the vision and resources to ensure the translation of the AI solutions, to provide for improved efficacy of healthcare delivery, and/or better clinical outcomes as applicable.
This event will explore the challenges and opportunities for the development and translation of AI solutions in clinical practice. The first hour will bring together four expert speakers to provide short keynote presentations with insights and exemplars; Professor Perry J. Pickhardt, MD, Chief, Gastrointestinal Imaging Medical Director, Cancer Imaging University of Wisconsin; Dr Synho Do, Director, Laboratory of Medical Imaging and Computation, Harvard Medical School and Assistant Medical Director, Massachusetts General Hospital; Dr. Paddy McLaughlin, Consultant Radiologist, SIVUH, Cork, and Prof Patricia Kearney, Professor in Epidemiology and Public Health, UCC, Cork. The second part of the evening will be a moderated panel session, where several experts will discuss selected topics raised during the earlier presentations and through questions submitted online by the audience.