News
News
New Horizons Research Conference 2014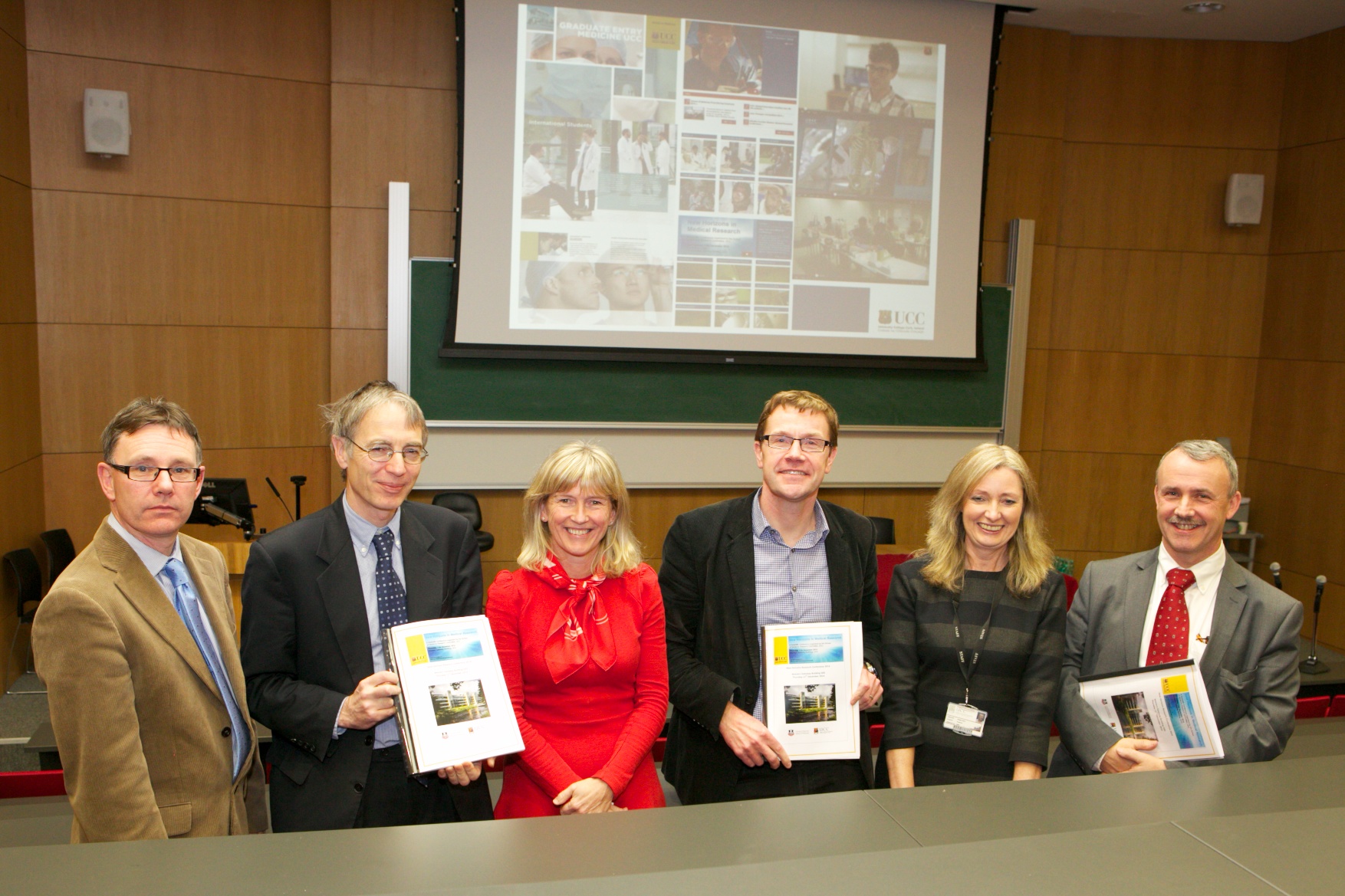 An inaugural New Horizons Research Conference took place in the Western Gateway Building, UCC on Thursday 11th December 2014.
The conference showcased the diverse range of translational research from Postgraduate Research, Post-Doctoral Research and Clinical Research.
The day was divided into 4 sessions. Each session encompassed a stimulating mixture of oral presentations and lectures by prominent clinician scientists and academic staff. There was also a moderated poster session with 77 posters.
The conference was concluded with a Prize-giving ceremony, where two awards were distributed for best poster and one award for best oral presentation. The poster prizes were awarded to Dr Siobhan Fox, Centre for Gerontology and Rehabilitation, for her poster titled 'Survey of Healthcare Workers Suggests unmet Palliative Care Needs in Parkinson's disease' and Nicola Ronan, Department of Medicine, for her poster titled 'Clinical Outcomes of Real-World Kalydeco (CORK) Study'. Alan Edward Hoban, Alimentary Pharmabiotic Centre, won the Oral prize for his presentation titled 'Regulation of microRNAs in the amygdala by the gut microbiota: implications for brain and behaviour'. Congratulations to all winners!