News
News
National Social Media Award for UCC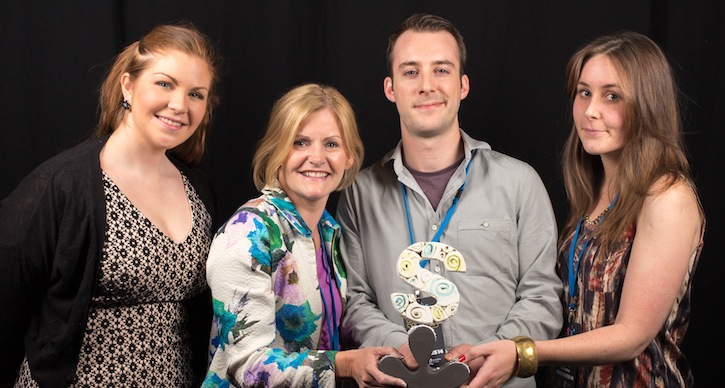 After recently being selected as a finalist at the national Social Media Awards, UCC has gone on to win outright for best social media engagement. The Social Media Awards, or 'Sockies' as they are more affectionately known, are an annual initiative that seeks to reward best social media practice.
Following on from the 2013 Social Media Awards, where UCC was selected as a finalist for 'Best Use of Social Media by a State Body', this year the university won out in the Social media effectiveness category. It delivered the best performance in terms of conversions and metrics, despite an extremely competitive playing field.
This year's event was held in the Bord Gáis Energy Theatre in Dublin, and was hosted by broadcaster Rick O'Shea.
Colleagues in UCC International also made it to the semi-final stages for Social media only campaign.
The win reflects the commendable efforts of the many individuals and groups across campus that feed UCC's multiple social media channels, with the overall effort co-ordinated by UCC's Digital Estate Working Group (DEWG), tasked with helping to map out UCC's digital future.
Some of UCC's efforts on social media over the last year include:
See http://socialmediaawards.com/ for more information on the Social Media Awards.