News
News
MSc Clinical Pharmacy Postgraduate Course of the Year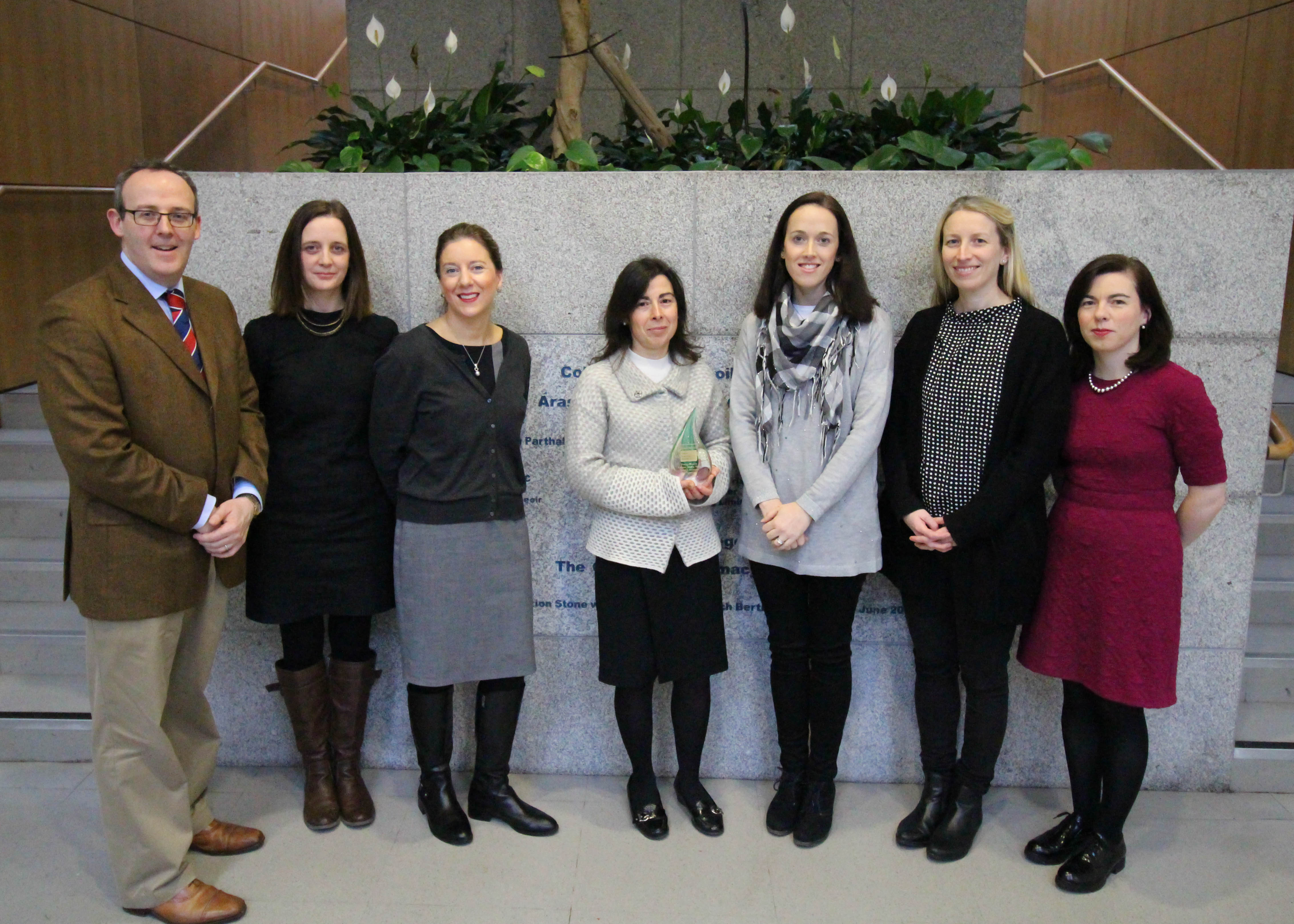 UCC's MSc in Clinical Pharmacy has won Postgraduate Course of the Year in the Health Sciences category at the gradireland Higher Education Awards.
The win was announced at a gala lunch on Thursday, 24th of November in the Crowne Plaza, Blanchardstown, Dublin.
The gradireland Higher Education Awards were created in partnership with the HEA and recognise and celebrate excellence in postgraduate course provision. These Awards are now widely recognised and firmly established with Higher Education Institutes and other stakeholders across Ireland and internationally. Courses are judged on criteria such as employability, the student experience, innovation, research record of academic staff, reputation and recognition of the programme.
The MSc in Clinical Pharmacy programme team were delighted with the win which celebrates the reputation of the programme and its recognition by the pharmacy profession over the last 10 years of its existence.
The MSc in Clinical Pharmacy is a two-year part-time distance learning programme delivered in collaboration with leading clinical pharmacists, medical doctors, health economists, pharmacologists and biostatisticians. During the programme, students not only develop advanced clinical skills but also generic and transferable skills such as communication, management, research and digital literacy skills, all of which are essential for lead roles and career development.
The MSc in Clinical Pharmacy is currently accepting applications for 2017 September intake. See https://www.ucc.ie/en/ckx03/ for more information.