News
News
Health Innovation Conference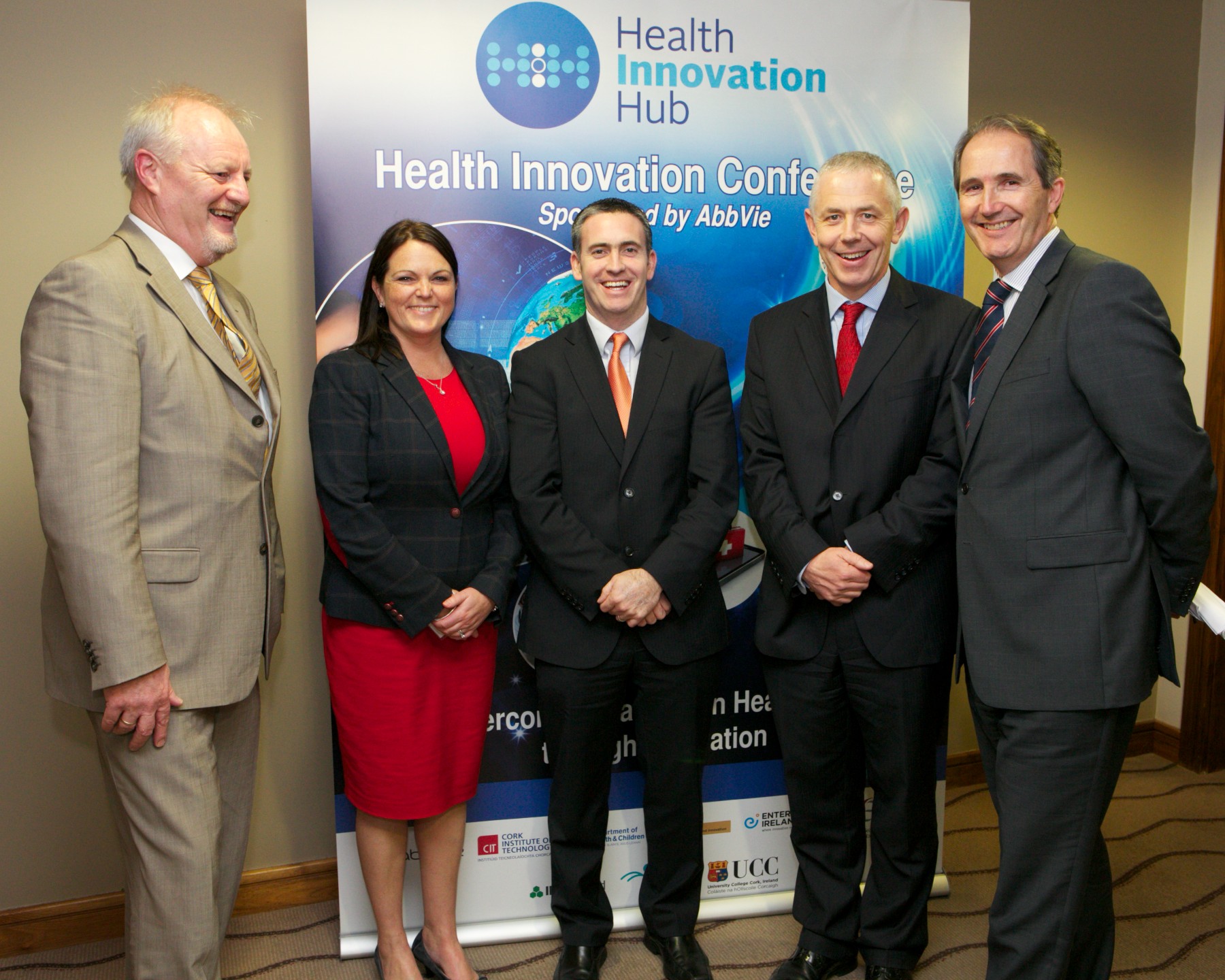 The demonstrator Health Innovation Hub recently hosted a Health Innovation Conference on 'Overcoming Barriers in Healthcare through Innovation' on November 6th last in the River Lee Hotel.
The conference was attended by 150 delegates and sponsored by AbbVie. The audience was comprised largely of government officials, healthcare professionals, engineers, innovators and experts in biomedical backgrounds. The aim of the conference was to highlight the procedures, barriers and solutions to healthcare innovation in Ireland with the ultimate goal of improving the healthcare system and creating employment. Speakers from the Healthcare Sector (HSE, AbbVie) and Government Agencies (EI, HPRA and HIQA) along with representatives from the BioInnovate Programme, ICHEC showcased their services. Three companies directly involved with the Health Innovation Hub presented on their experiences to date. Mr. John Hinchion spoke on his own experience in developing breakthrough innovative products for surgical purposes. Mr. Gavin Keogh shared his story on innovative thinking and ambulance turnaround times. Professor John Higgins, HIH Regional Chairman, opened the conference and Mr. Dave Shanahan, HIH National Chairman, followed with a presentation on the Health Innovation Hub. Mr. Damien English, Minister for Skills, Research and Innovation delivered his address on innovation to the conference in the afternoon. This was followed by a questions and answers session with a panel of experts, which proved insightful.
17 of the companies involved with the Health Innovation Hub showcased their products during breaks and all delegates were invited and encouraged to visit their stands, which provided networking opportunities for all.
The success of the conference lay in the fact that awareness of the need for collaboration between Innovators, Clinicians and Healthcare workers, and Government Agencies was paramount in ensuring we achieve an efficient Healthcare system in Ireland and create employment for the future.