News
News
EndoSeek Seeks to Balloon Colonoscopy Completion Rates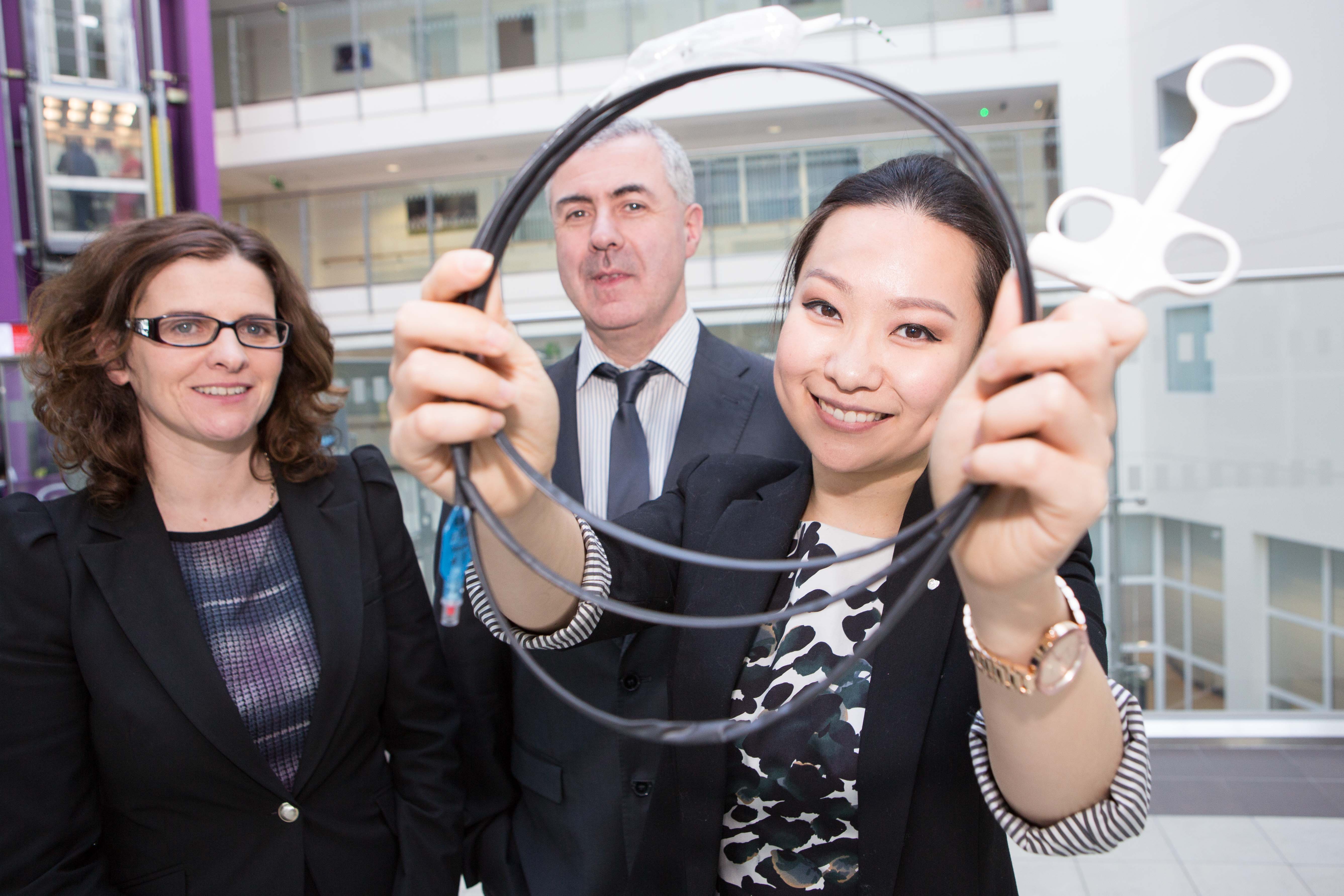 EndoSeek was the winner of BioDesign 2015 which took place in Cork University Hospital today. 'Biomedical Design: The Final Pitch' featured the work of six interdisciplinary teams from UCC's School of Medicine and School of Engineering who been solving and developing real-life clinical solutions to challenges in surgery, urology, radiology, emergency medicine and dentistry.
The team behind EndoSeek, which was mentored by Mr Emmet Andrews of CUH, sought to devise a solution to a failure rate of between 7-19% amongst patients who undergo colonoscopy procedures due to looping or redundancy, sigmoid stricture and angulations. Their solution was the construction of a thin flexible, disposable prototype designed to go through the instrument channel of standard colonoscopes. The tip has a camera to allow visualisation beyond the looping, while the body has an inflatable balloon to anchor and straighten the colon so that the standard colonscope can be easily advanced. The device could improve visualisation in colonoscopy procedures, and reduce the amount of incomplete colonoscopies.
BioDesign 2015 forms part of a pioneering UCC module in biomedical design offered by the School of Engineering at University College Cork. Dr. Pádraig Cantillion-Murphy, Lecturer in Engineering and creator of the module stated that "what we see in BioDesign is the best of UCC students. We challenged thirty young men and women to think about real clinical problems which affect patients on a day-to-day basis and they responded brilliantly with innovative, tangible and practicable solutions."
The event was judged by Pat O'Connor, CEO of OrthoXel, and Paula McCarthy, regulatory affairs expert with Acorn Regulatory.