News
News
Electronic App Preparing Students' For Professional Practice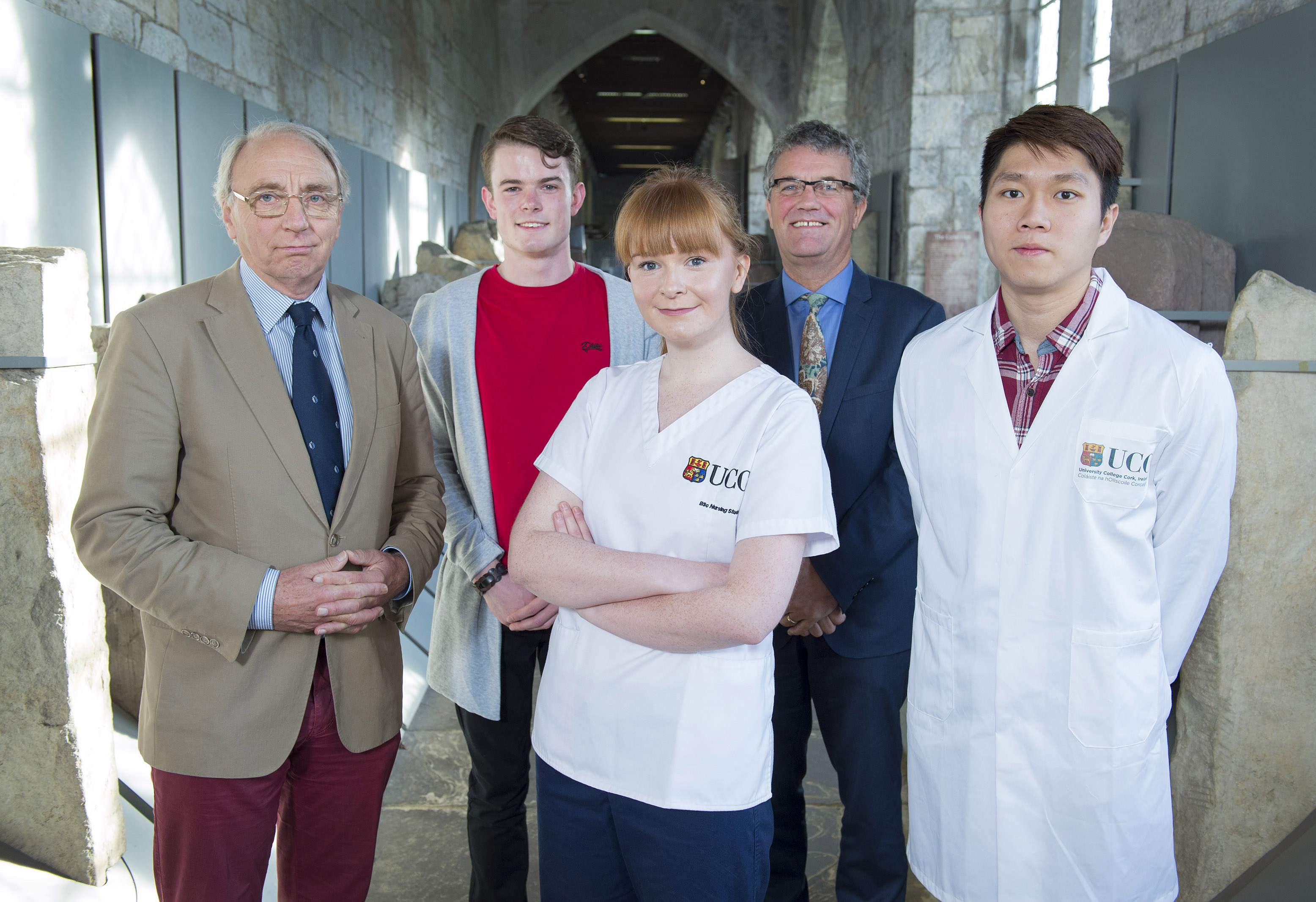 A Symposium entitled 'Future Professional Practice - A Step in the Right Direction' will see experts from medicine, nursing and pharmacy gather in University College Cork to discuss the use of digital tools to enhance inter-professional learning on clinical and practical placements for students'.
The event is being organised by the ePrePP (electronic preparation for professional practice') project team and is a €200,000 two year national initiative funded by the National forum for Teaching and Learning- the largest Teaching and Learning grant ever awarded to UCC. The project is a collaborative venture between University College Cork, Trinity College Dublin, Institute of Technology Tralee, University of Limerick, University College Dublin and the National University of Ireland Galway. Currently in the pilot stage of development, the project once completed, will see ePrePP augment the transition from student to practitioner, and will lead the way in developing versatile and rounded healthcare professionals.
ePrePP has been designed as an electronic platform which will prepare students to share with colleagues from other medical specialities and will create rich opportunities for integrative and cross disciplinary learning. Competencies will be developed for the student's own disciplinary area, allowing ePrePP to equip healthcare students with life skills necessary for the transition to complex inter-professional challenges they will meet post-graduation. The ePrePP resource supports both the student and the professional tutor by building an educational record for each student prior to, and on completion of clinical placement. It identifies the students' strengths and gaps from a list of required competencies, recording progress through formative and summative assessment using an e-portfolio and signposting the student to a digital 'library' of resources to prepare them for work-placements. The tutor and student can then fashion an individual learning plan that will prepare the student for a variety of clinical scenarios.
Professor Henry Smithson, Professor General Practice University College Cork, comments that, "Developing a suite of digital tools will not only increase the exposure to professional experiences for current students, but will provide a resource they can return to and share at appropriate times to further enhance their learning throughout their professional career. We are delighted to welcome a number of keynote speakers such as Professor David Pearson Undergraduate Dean Hull York Medical School, Professor Anne Peat Head of Nursing and until recently Pro-Vice Chancellor Teaching and Learning University of Sheffield UK and Professor Mahendra Patel Royal Pharmaceutical Society to UCC, along with colleagues from universities across Ireland to discuss the tremendous potential that ePrePP should bring to the way that medical education is designed and delivered in the years ahead."