News
News
Egans Hearing and UCC embark on corporate partnership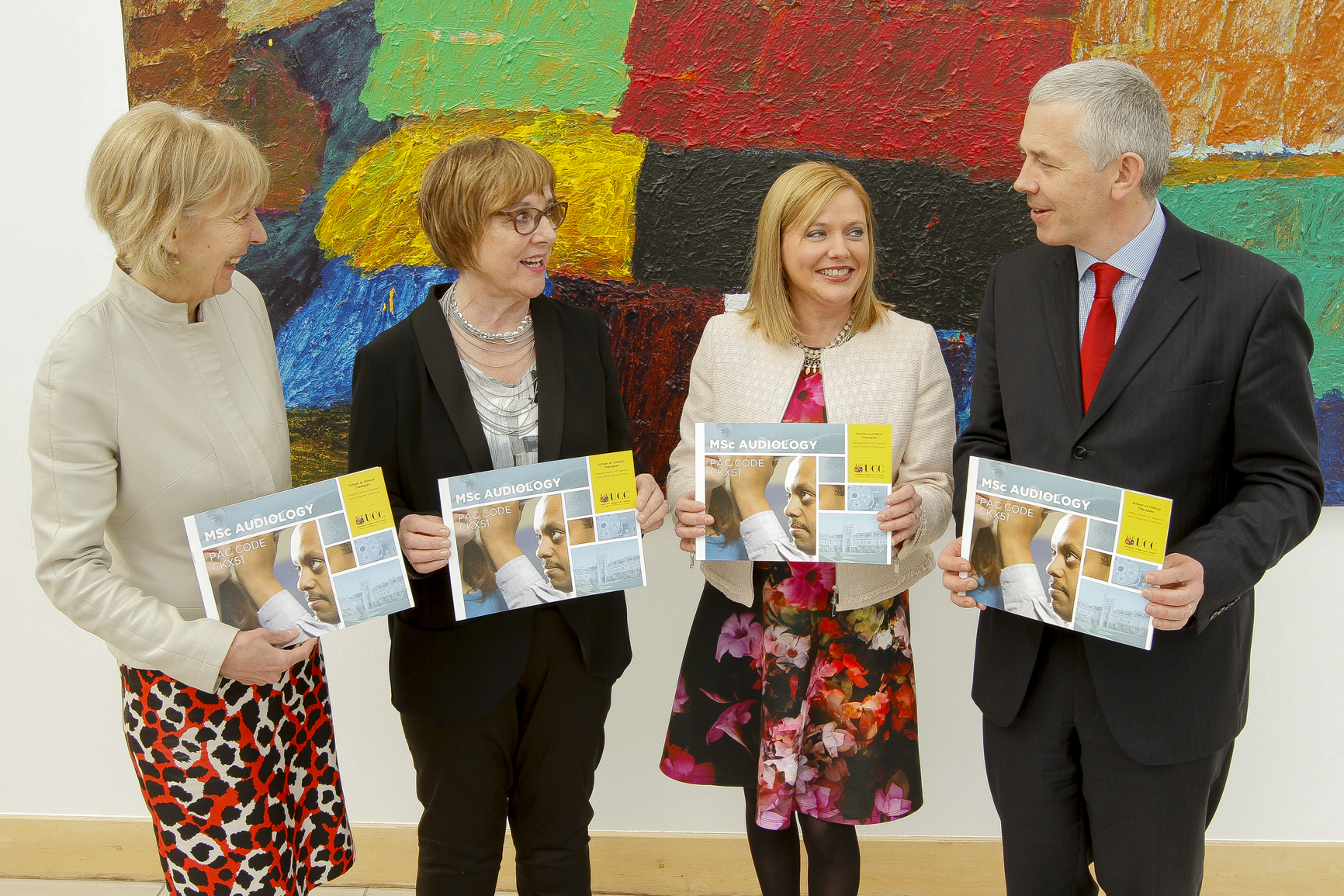 Egans Hearing and University College Cork's Department of Speech and Hearing Sciences have today formalised their strategic partnership which will see Egan's Hearing acting as a corporate partner of the recently launched MSc in Audiology.
Annemarie Egan, Business Manager of Egans Hearing, believes that their link to UCC's Audiology course is a natural fit given their companies position in aiding hearing-health in Cork over the past fifty years. "The College of Medicine and Health acts as propeller in addressing national healthcare issues, and because of this, the MSc in Audiology will profoundly alter the way in which hearing-health is delivered not just in Cork, but in Ireland. Given our proud history of providing hearing solutions in Cork we see this as a mutually beneficial relationship, and look forward to working together over the coming years."
Professor John Higgins, Head of the College of Medicine and Health UCC, recognises the value and benefit of Eagans Hearing becoming a UCC corporate partner. "Corporate engagement is invaluable as it allows the College of Medicine and Health to work and interact with industry leaders. These relationships are indispensable as they bring both tangible and intangible benefits to our academic programmes, staff and students".
The MSc in Audiology, which was launched in UCC on March 19th, will see UCC acting as the exclusive provider of Irish clinical audiology training. This development represents an exceptional opportunity to develop the profession of audiology bridging the gap between national service needs and service provision. The MSc Audiology open day is taking place in Brookfield on Saturday April 19th.