News
News
Dr Deirdre Bennett receives HRB Award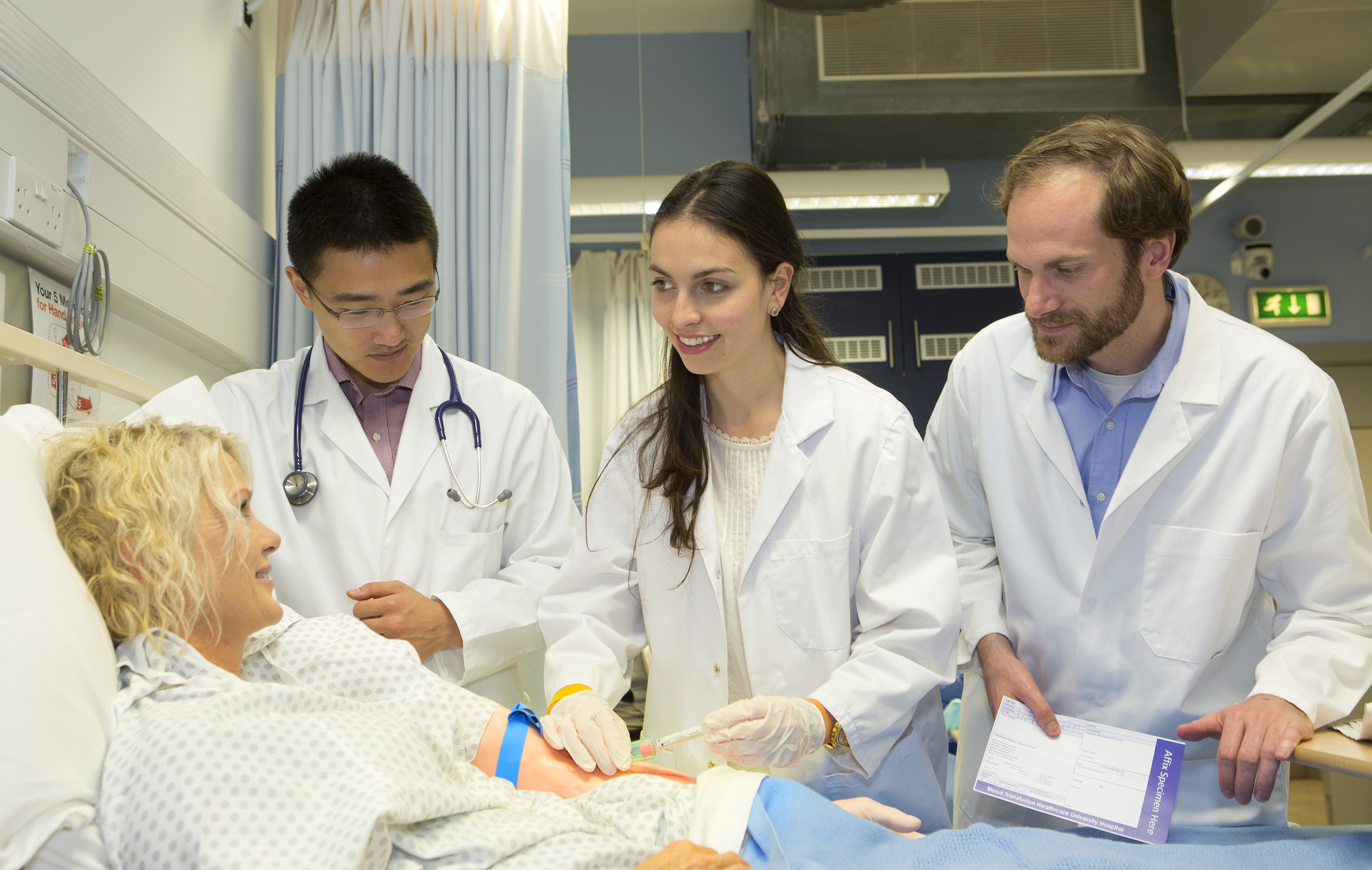 It is one of two new projects that will benefit from a €300,000 investment to address policy needs in medical education research and foster research capacity in this sector in Ireland.
According to Graham Love, Chief Executive of the Health Research Board,
'The health system in Ireland is embarking on the most ambitious and challenging programme of reform in the history of the State. The success of the programme is dependent on developing a fit-for-purpose health workforce. Research in medical education is critical to improving the medical profession, advancing health services delivery and ensuring better outcomes for the public. That is why the HRB are joining forces with the Medical Council and HSE's National Doctors Training and Planning to improve capacity to conduct high quality research in this area in Ireland'
Medical education research is a complex and largely under researched field. It demands expertise from a broad skills base from clinical practitioners to educationalists, psychologists and management scientists. Through this scheme the HRB, HSE National Doctors Training and Planning (NDTP) and Medical Council have been actively brokering collaborations and partnerships across disciplines to ensure we received workable and internationally benchmarked studies that could be funded.
The two new projects each will receive €150,000 in funding over the next two years to tackle key challenges in this area. The HRB, Medical Council and HSE NDTP unit will all invest €50,000 in each project.
The first project, led by Professor Eilish McAuliffe in University College Dublin, will develop a 'learning in action' research model targeted at medical interns and senior doctors to enhance medical professionalism. It will take the form of a an interactive simulation of professionalism dilemmas and series of workshops that raises awareness about medical professionalism and allows participants to debate dilemmas and concerns faced by interns in terms of how to deal with poor professional practice among colleagues. The impact of this will then be measured through a cohort study which will follow interns reporting of concerns, errors and incidents and how the hospital has responded to this.
The second project, led by Dr Deirdre Bennett in University College Cork, will aim to provide an overview of the opportunities and challenges that‌ exist for trainee doctors' learning, while working in clinical environments. They will look at three separate areas with a view to defining practical recommendations for policy and practice.
1. Reviewing how clinical learning environments can be optimised to support doctors' learning, based on a review of existing evidence.
2. Examining stakeholder perspectives on current clinical training environments and their views on how these can be improved.
3. Analysing the relationships between competing activities happening in clinical training environments and how these impact trainee doctors' learning.
Professor Eilis McGovern, Director, National Doctors Training & Planning, says,
'The HSE very much welcomes this initiative as it recognises the need to support and enable high quality research in the area of medical education in Ireland. This research will help underpin and further inform the significant change programme underway in specialist medical training in Ireland'.
Ms Caroline Spillane, CEO of the Medical Council adds,
'The Medical Council will shortly publish the findings of the first ever national survey of all trainee doctors, and the delivery of improvements in medical education and training is a strategic priority over the next five years. These two projects will support the development of professionalism and enhance the environments where doctors learn, providing practical outcomes which will benefit both doctors and their patients.'