News
News
Consultants Open Evening at ASSERT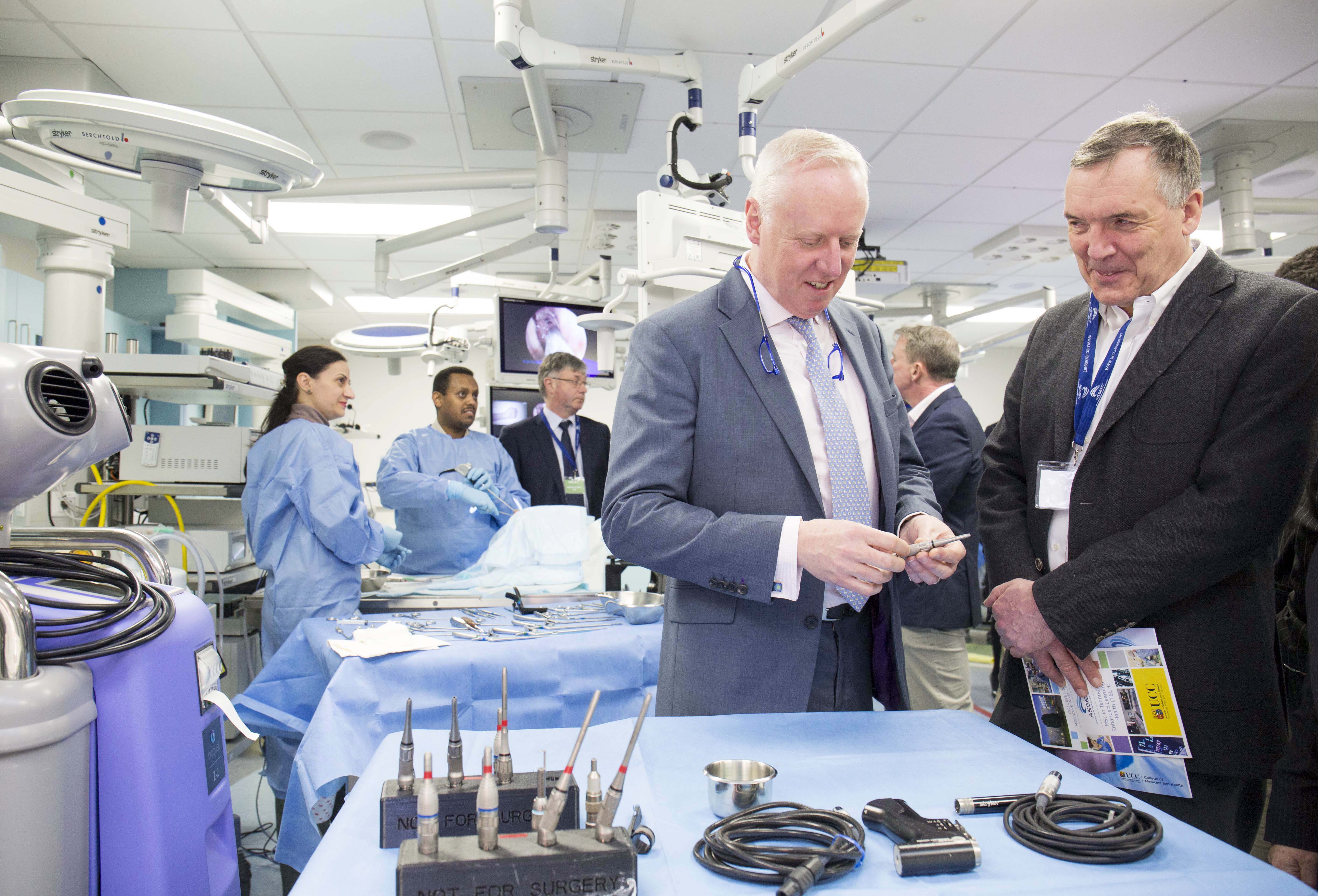 It was a case of "all hands on deck" for surgical and medical consultants yesterday evening as practical demonstrations took place at the world-class training and research ASSERT Centre, College of Medicine and Health, UCC.
As the unique training and research Centre gets off the ground, Professor Barry O Reilly, Clinical Lead and Director at ASSERT highlighted at the event that one of the primary drivers for the establishment of the Centre is patient-safety, particularly in light of the worldwide incidence of death and injury due to medical error." Prof O Reilly added "ASSERT will enable better safer healthcare through training, research and innovation."
The open evening was the perfect opportunity for several of Munster's leading figures in surgical and medical circles to experience practical training demonstrations covering ENT, Orthopaedic and Plastic surgical procedures in the simulated operating theatres of the Surgical Skills Lab at Centre. The consultants then had an opportunity to practice the intricate handling required in a CATH lab while performing lifesaving cardiac and neuro procedures on the simulators. Finally, the pressures and demands of the Emergency Dept and Operating Theatre were simulated in the high fidelity simulation suites before the "patient" was transferred to the mock ward for observation.
The College of Medicine and Health at UCC together with its industry partners has made a significant investment in ASSERT to set up a worldclass training facility as learning opportunities available to trainees have decreased due to the introduction of the European working time directive.
The facilities at ASSERT are second to none and include hi-tec mannequins, sophisticated medical equipment and role players which creates an immersive and true to life experience allowing participants to learn in a "safe" environment. Extensive AV/IT capabilities ensure that all interactions during the training scenarios are captured and the participants are fully debriefed regarding their performance.
Professor O Reilly believes that the ASSERT Centre will enable all healthcare professionals to develop and maintain their skills, individually or as members of a team and will put UCC and Cork on the map as the premier Centre of Excellence in healthcare training in Europe over the next 5 years.