News
News
COLLAGE leads charge for healthier lives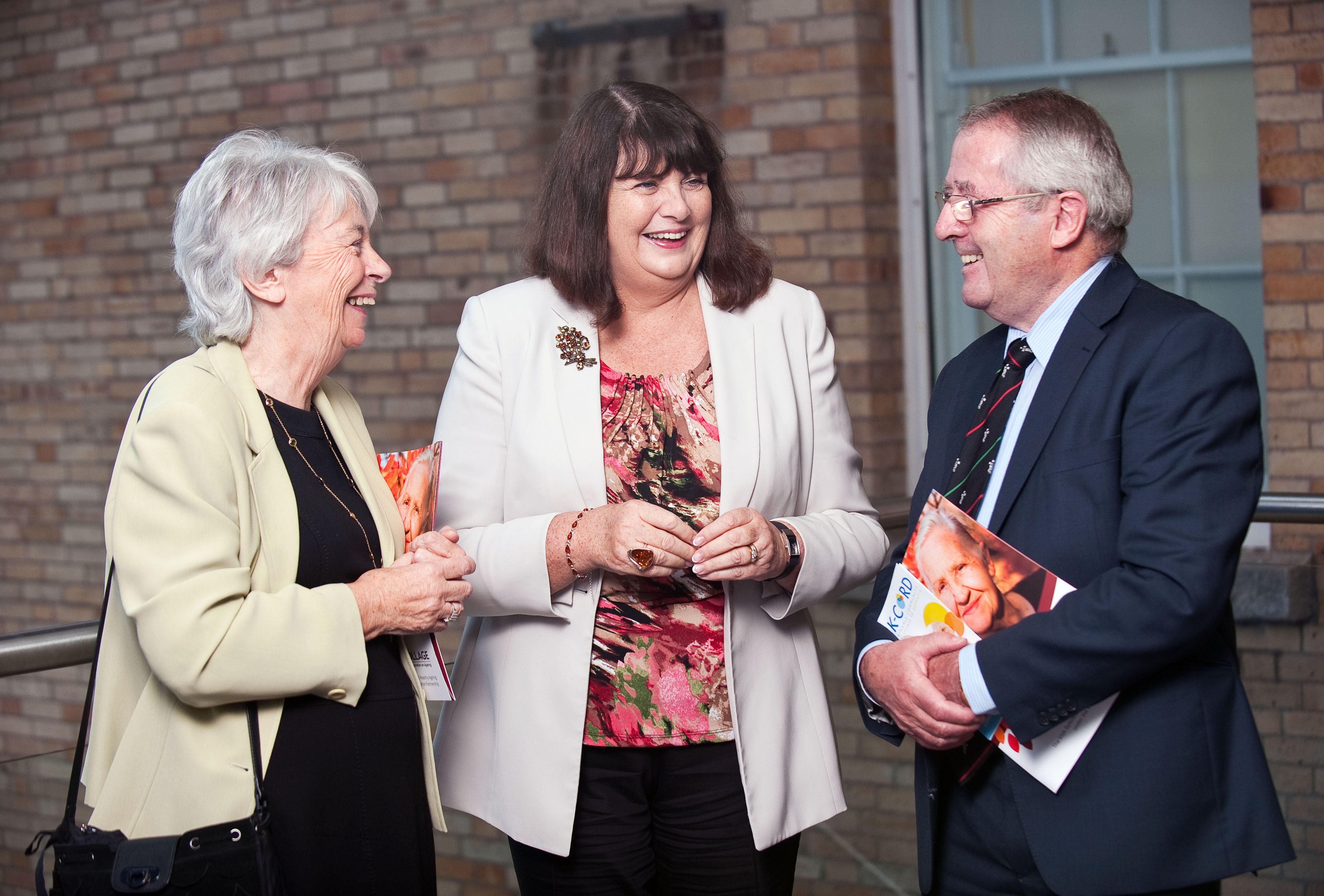 A new research initiative will position Ireland to play a central role in adding two healthy years of life to every European by 2020, EU Commissioner Máire Geoghegan-Quinn stated today (Tuesday October 15).
Commissioner Geoghegan-Quinn, European Commissioner for Research, Innovation and Science was speaking at the launch of COLLAGE (Collaboration on Ageing) at the College of Medicine and Health, University College Cork (UCC).
COLLAGE, which is led by UCC and Louth Age Friendly County, has been awarded the top status as a reference site for the ground-breaking European Innovation Partnership on Active and Healthy Ageing.

The Irish reference site bid was one of only 13 in Europe to be awarded three-star ranking.

Through the European Innovation Partnership, the European Commission aims to enhance European competitiveness and tackle societal challenges through research and innovation.

Speaking at the launch, Commissioner Geoghegan-Quinn said: "The European Commission has identified active and healthy ageing as a major societal challenge common to all European countries, and an area which presents considerable potential for Europe to lead the world in providing innovative responses to this challenge.

"I believe that COLLAGE, and Ireland, will play a key role in achieving a triple win for Europe by achieving the three key aims of this European Innovation Partnership."

"These aims are enabling EU citizens to lead healthy, active and independent lives while ageing; improving the sustainability and efficiency of social and health care systems and boosting and improving the competitiveness of the markets for innovative products and services, creating new opportunities for businesses."

Ageing is one of the greatest social and economic challenges and opportunities of the 21st century for European societies.

United Nations population projections predict that older people (above age 60) will make up almost 35% of the population by 2050.

"The target of this partnership will be to increase the average healthy lifespan of Europeans by two years by 2020," said Professor George Shorten, Dean, School of Medicine at UCC.

This unique collaboration will achieve this by providing key stakeholders with the means to cooperate, united around a common vision that values older people and their contribution to society."
The shared vision of enhancing the experience of ageing and realising the potential of an ageing population has brought together initiatives and institutions to form COLLAGE, according to Joan Martin of Louth Age Friendly County.
" COLLAGE will bring together innovative, evidence-based research and practice, in a form that can help Ireland and other EU member states and regions to design and implement innovation strategies for smart specialization. It will also enhance local ability to access Horizon 2020, Europe's €70billon flagship research and development programme for 2014-2020," said Ms Martin.

The strength of this collective commitment to work together demonstrates the breadth and depth of shared knowledge, experience and good practice which in turn offers the potential to improve lives, enhance society and create employment.