News
News
Collaboration between ASSERT and the College of Anaesthetists of Ireland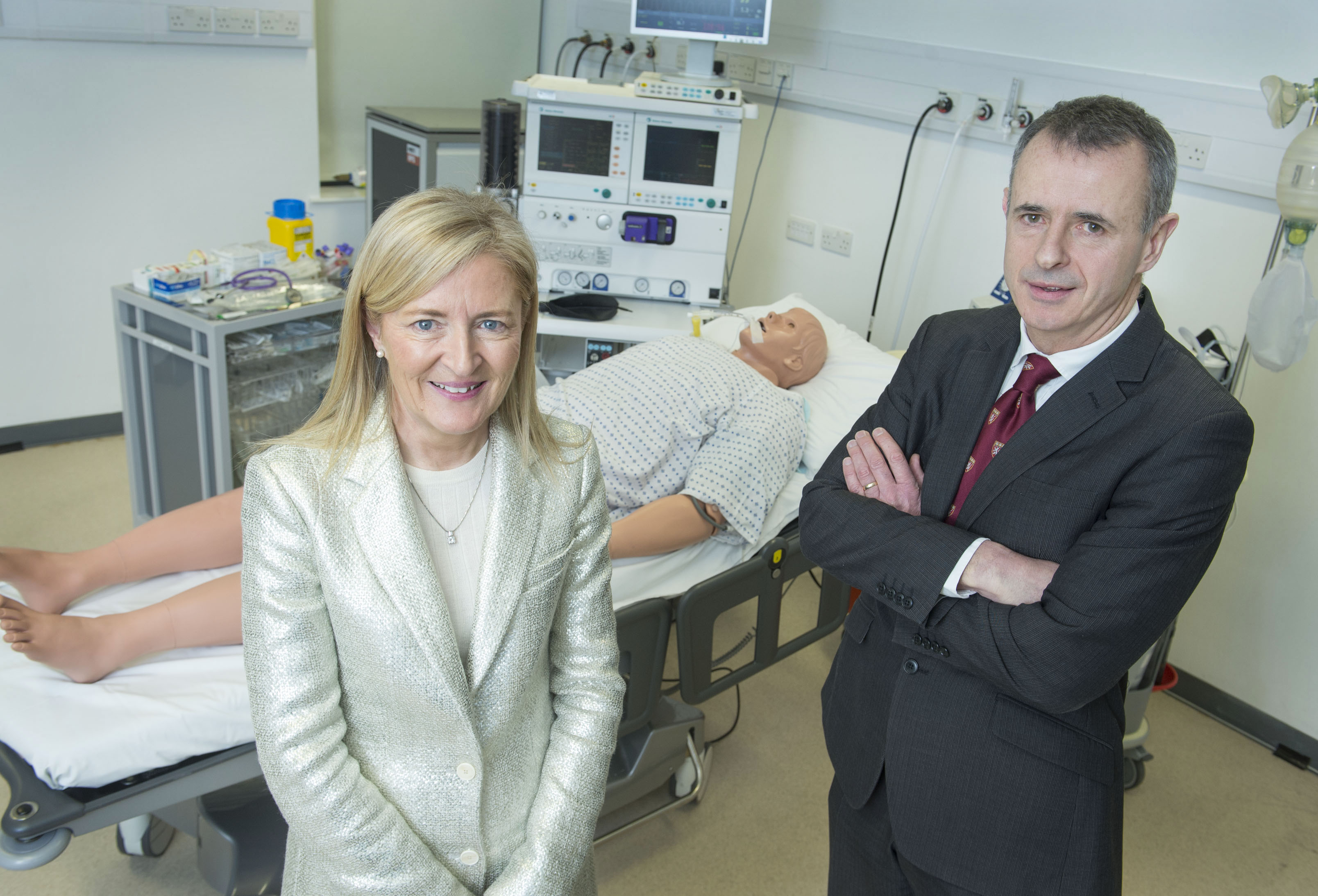 Thursday 4 December 2014, The ASSERT for Health Centre (Application of Science to Simulation, Education and Research on Training for Health Professionals) at University College Cork has entered into a new collaboration agreement with the College of Anaesthetists of Ireland (CAI).
ASSERT and the CAI have signed a Memorandum of Understanding (MOU), outlining their plans to undertake development and delivery of Technology Enhanced Learning programmes as component parts of the National postgraduate training programme in anaesthesia.
In order to improve patient safety and decrease medical error, modern medical training needs to move from the traditional time-based approach to an outcome-based approach (also known as competence-based). This was outlined in the recent Institute of Medicine Report on Graduate Medical Education (July 2014).
The collaboration between ASSERT and CAI supports this transition by enabling anaesthetic trainees to practice clinical skills or tasks (both technical and non-technical) to a predefined proficiency standard. In order to achieve this standard, trainees are assessed using objective and validated 'metrics' while performing a skill or task. Learning, training and assessment are based thereafter entirely on a precise definition of proficiency and an objectively established standard for that same skill or task. This is a paradigm shift to the training practices of the past century and it is the basis of ASSERT's approach to evidence based training.
Professor George Shorten, Director of ASSERT for Health Centre, UCC said, "The overall aim of the collaboration is to decrease medical error and improve patient safety by enabling anaesthetic trainees to engage in the deliberate practice of clinical skills to predefined proficiency standard."
This pioneering initiative puts Ireland at the forefront to modernise medical training, which ultimately enables healthcare professionals to deliver better safer healthcare to patients.